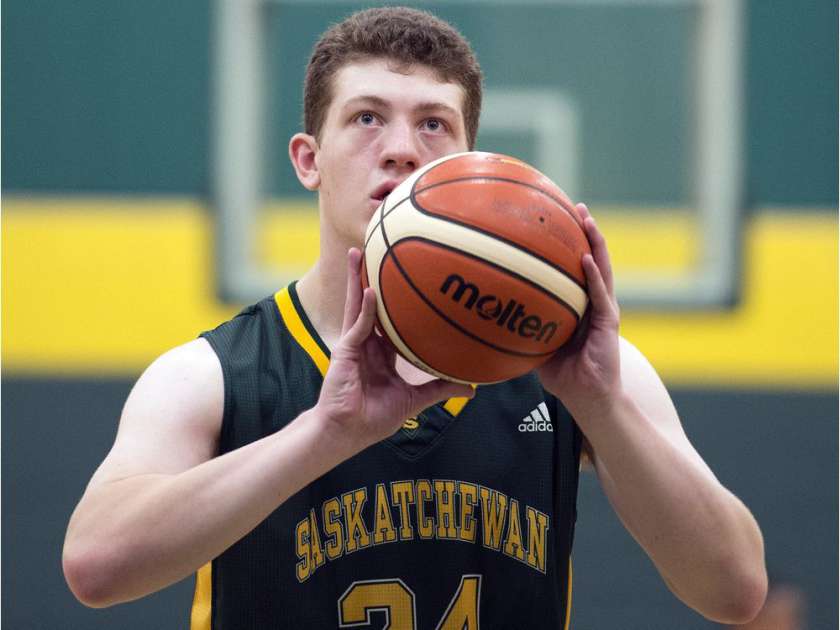 Josh Inkumsah – The Draymond Green of the NPA!
Josh Inkumsah is getting quite a big reputation around the NPA. The big man from London Basketball Academy was a beast during the New Year Challenge, helping his team pick up a huge win against TBA. Inkumsah finished that game with 20 points, six rebounds and three assists. That game showed his all-around skill set that has him being called the Draymond Green of the NPA.
Inkumsah is a 6'7 forward that is almost impossible to outmuscle under the rim and can even step out and show some range when he's left open. No. 31 for LBA can do more than score and rebound, he also has great vision and passing ability for a big man who can find his other big or teammates cutting to the basket.
In the NPA this season, Inkumsah is averaging 12.9 points, six rebounds and 1.7 assists.
Next time to see Inkumsah in action will be at the National Championships from Mar. 1-4 at Sheridan College in Brampton, ON where he will look to help lead LBA to another Cinderella run.