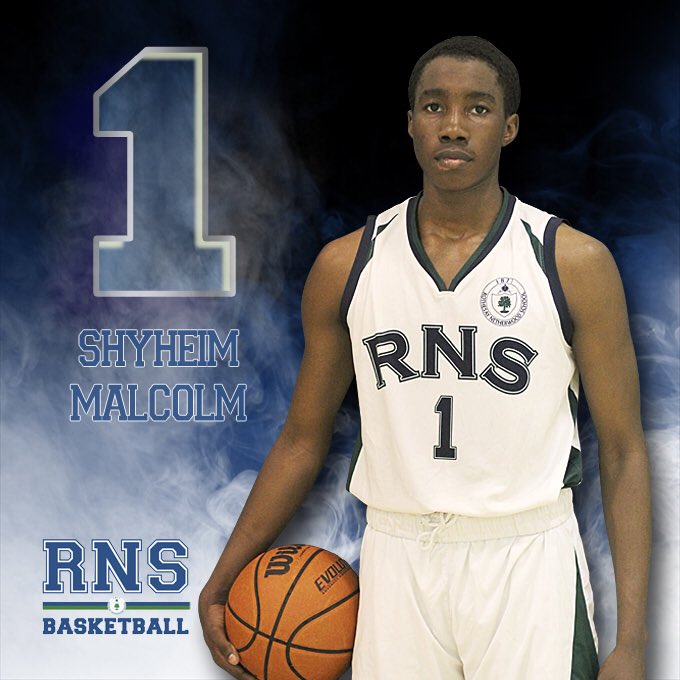 Shyheim Malcolm MIXTAPE – 2019 PLAYMAKER From Ontario to New Brunswick!
Shyheim Malcolm has travelled a unique road–one that has never been travelled before. A high school basketball player travelling from Ontario to New Brunswick? Unheard of.
In need of exposure, the 6'5 combo guard was searching for the right fit to provide him with an opportunity to display his talent, while being in a strong academic setting.
Knowing Rothesay Netherwood's need for an impact guard with experience, to fill a void for a budding program, combined with the program's reputation for academic excellence, Malcolm to RNS was a perfect match.
Since making the decision, Malcolm sits at the #2 spot in the National Prep Association scoring ladder, averaging 23 points, 7.7 rebounds and 3.8 assists.
The 2019 combo guard can score from anywhere on the floor and distribute at a high level, having the ability to play both guard spots. The next step will be helping elevate the rest of the team by leading vocally, to accompany his production.
You can catch Malcolm and RNS in Toronto Jan 3-6 for the New Year Challenge hosted by Crestwood Preparatory College.