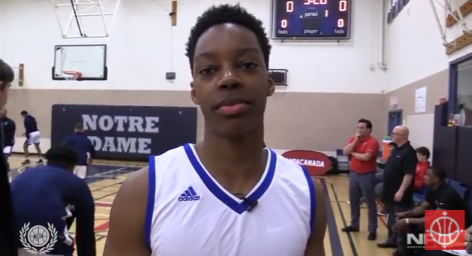 Jahcobi Neath of the Crestwood Lions, is one of the top prospects in the country. The 6'2 PG has great size for position, playmaking ability, athleticism, competitive edge and vision as a lead guard.
In this episode of MIC'd up, Neath goes through some ups and downs early in the season, facing the #1 team in the NPA, Canada Topflight Academy, fresh off an injury.
He is tested mentally and physically, while illustrating his maturation stage in real time. Neath and Crestwood have the necessary pieces at a NPA National championship run.
But first, this team will play host to the New Year Challenge, January 3-6 in Toronto.
Come on out to catch Neath and the crew LIVE!
NPA New Year Challenge Jan 3-6 @ Crestwood