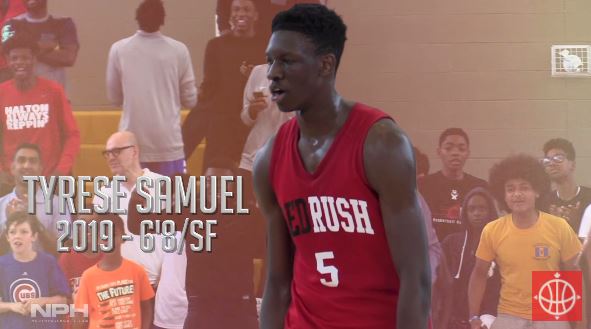 Tyrese Samuel With Tracy McGrady Potential On 2019 Canadian
Tyrese Samuel has been the talk of the town as the Quebec, Canada native lit his torch this summer and showed NCAA coaches and NBA Scouts of his potential at the highest level.
The Tracy McGrady comparison comes from a triple package of length, skill and athleticism.
It's not just potential we're working with, as this video illustrates. There is a high level of skill and versatility that enables him to be serviceable at all positions.
He's the hottest name in our conversations with college coaches and is set to be a household name in Canada and the U. S after this high school season.