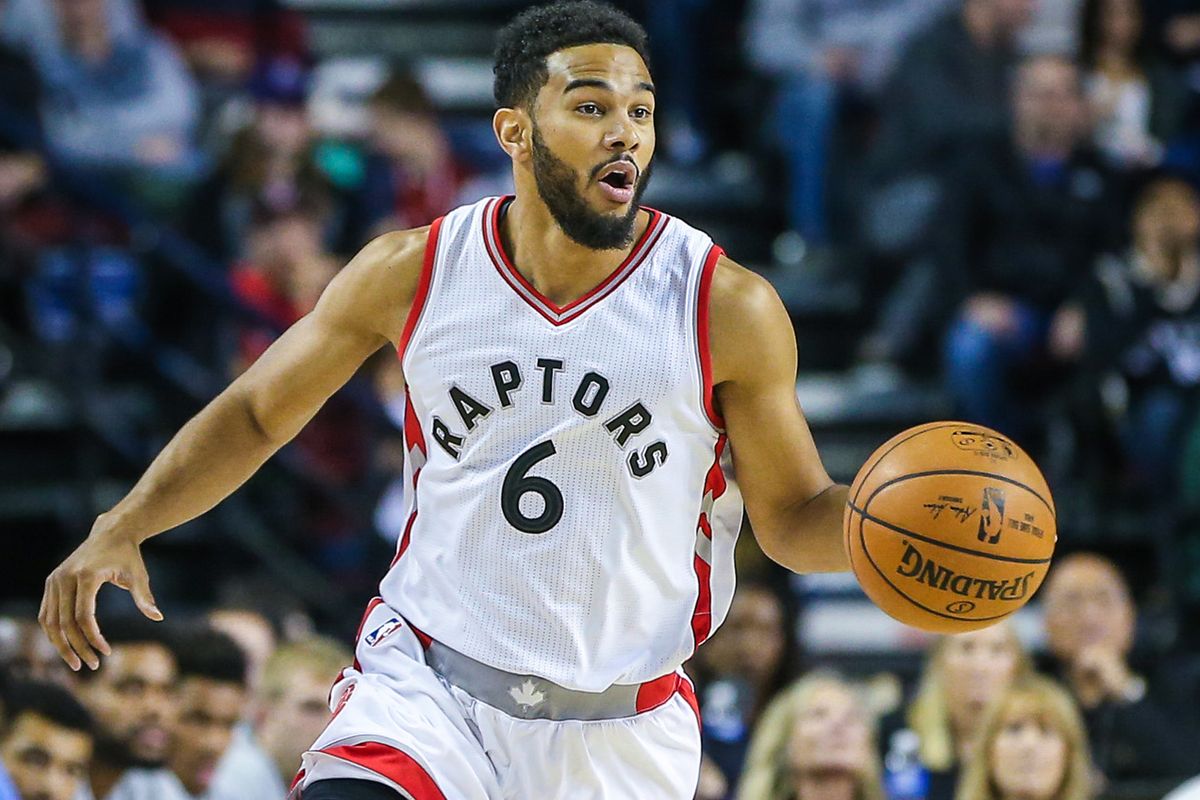 Raptors officially trade Cory Joseph
The Toronto Raptors announced the trade of Cory Joseph to the Indiana Pacers today, and contrary to initial reports, it is not a sign-and-trade.
https://twitter.com/RaptorsMR/status/885892990018834433
Emir Preldžić was originally selected with the 57th pick of the 2009 NBA draft by the Phoenix Suns. His rights have been traded to several teams while he has played his entire career in Turkey. He spent last season with Galatasaray, and I wouldn't bet on seeing him in a Raptors uniform.
C.J. Miles will now be acquired as a free agent, where the Raptors are expected to use their full mid-level exception to get him. The difference this makes financially is that the Raptors now acquire a trade exception of approximately $8 million. Add the trade exception of approximately $12 million that they acquired in the DeMarre Carroll trade with Brooklyn, and it gives them some flexibility till next year. Trade exceptions are valid for 365 days.
Miles will bring some much needed three-point proficiency to the team, where he has shot 37.8 percent on a healthy 5.5 attempts per game over the past five seasons. I would currently place him as DeMar DeRozan's backup at shooting guard, with Norman Powell joining the starting lineup. Miles should make the game that much easier for Delon Wright, who loves to use his shiftiness to get to the rim and kick the ball out to teammates for open looks.
Miles figures to see plenty of minutes regardless, as the Raptors could go small with a Lowry-DeRozan-Powell-Miles-Ibaka lineup at times, allowing them to go five-out (a motion offense that allows for all five players to circle the perimeter) and have tremendous flexibility on the defensive end. Naturally, matchups would dictate when this lineup or variations of it can be used, but it's a nice option to have. Miles saw some time as a small-ball 4 with the Pacers because Paul George had no interest in the role, and so shouldn't look out of place if asked to do so in the right situation.
For Cory Joseph, this opportunity with the Pacers allows him to compete for a starting job in the NBA, where he'll have Darren Collison as his main competition. You can read more on Joseph here.
Nothing but love and respect.

Thank you for the memories, @Cory_Joe!#WeTheNorth pic.twitter.com/peJCnD8bvp

— Toronto Raptors (@Raptors) July 14, 2017