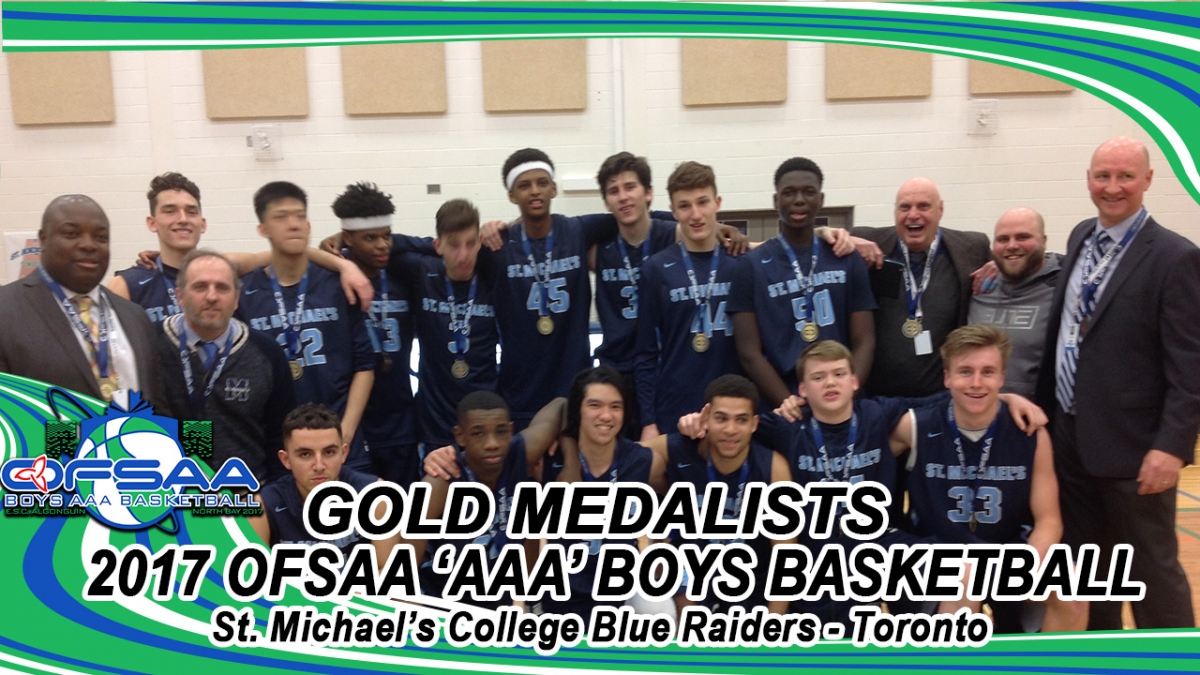 St Mike's Wins 2017 OFSAA Championship, Third Gold in Five Years!
The St Mike's Blue Raiders left North Bay as 2017 OFSAA champions, following a nail-biting 71-70 victory over St Benedict out of Cambridge, ON.
St Mike's was able to survive an offensive onsalught by St Benedict PG Zubair Seyed, who poured in 52 points.
Kobey Ketavong (17 points) Atik Gilao (16) and Danilo Djuricic (15) lead St Mike's, including two clutch free throws by Gilao to give his team the one point lead with one second left on the clock.
St Benedict caps off a tremendous season, that was the best result at the highest level of OFSAA for a K-W region team since 1990, according to CWOSSA Basketball.
For SMC, this victory makes it three OFSAA gold medals in five years, adding to their trophy case, and their strong basketball tradition.
Watch full game here.