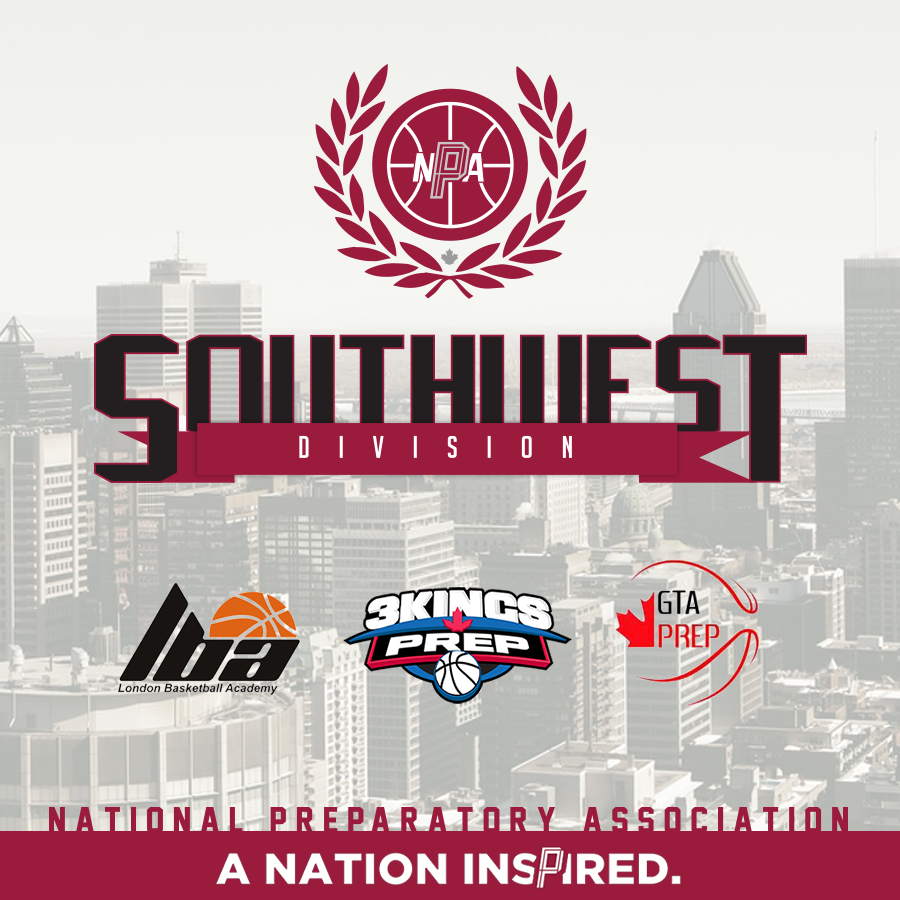 Southwest Division of National Preparatory Association Announced
The Southwest Division of the National Preparatory Association has been announced, and is comprised of London Basketball Academy (London, ON), GTA Prep (Mississauga, ON), and 3Kings Prep (Windsor, ON).

This division features three start up programs that will work to solidify themselves in the National Preparatory Association.
Growing pains are expected with programs bringing a relatively young nucleus, however there won't be a shortage of talent in this division–with AJ Lawson (2019), Jaden Campbell (2019), Ezeoha Santiago (2018), Greg Wint (2018), Denzel Cummins (2019), Joseph Hlady (2018), and David Penney (2019) to name a few.
With the Northwest and Southwest divisions now announced, the Eastern Conference is next up.
The National Preparatory Association is set for tip off in November. The official league website NPACanada.com launching in October, will include schedule, standings, team profiles, leading performers and much more!
A Nation Inspired. #NPA