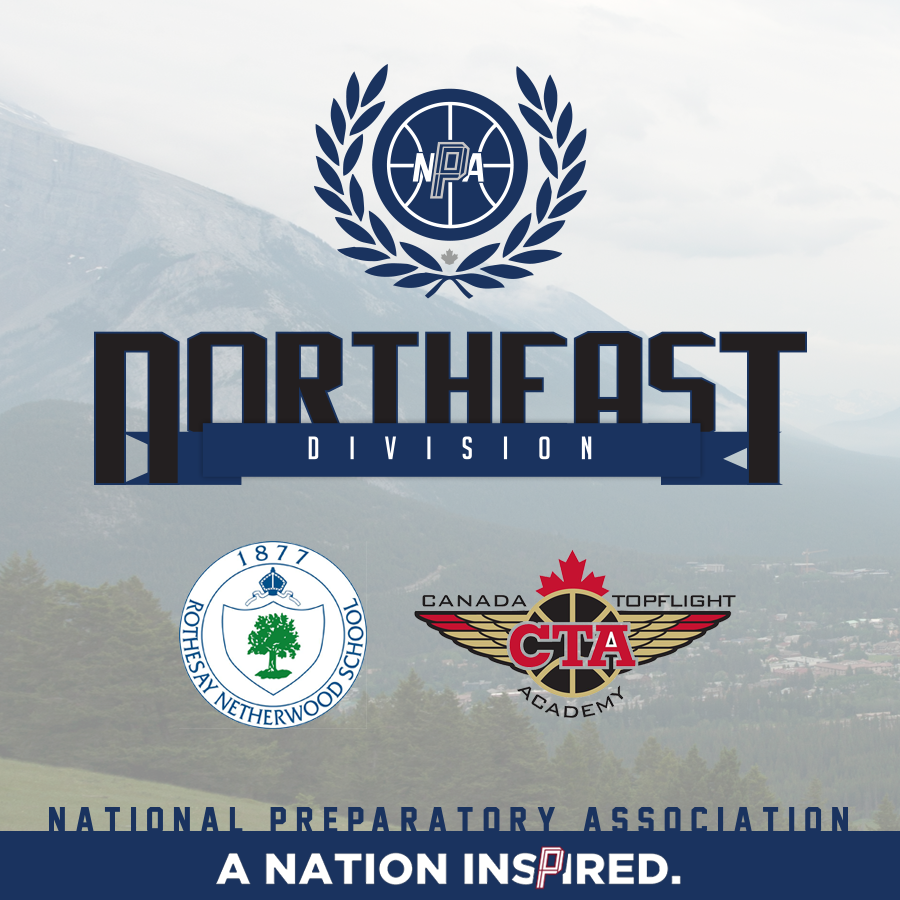 Northeast Division of National Preparatory Association Announced
The Northeast Division of the National Preparatory Association has been announced, and is comprised of Rothesay Netherwood (Rothesay, NB) and Canada Topflight Academy (Ottawa, ON).

The Northeast Division stretches from Ontario to New Brunswick and brings together two teams with talent, both homegrown and international. The intimacy of the division will undoubtedly breed a competitive rivalry between the two squads, which has both teams excited to be representing the Northeast.
"With only two teams you can be rest assured there will be some very competitive games," said Tony House, founder of Canada Topflight Academy. This season will definitely create a rivalry between us and Rothesay Netherwood."
Head Coach of Rothesay Netherwood Damian Gay is excited for the front court play that will go down in the Northeast, with quality guards featured on both squads. For RNS, Andrew Milner (Nova Scotia provincial team member, and national champion) along with sharpshooter Will Spaulding, are expected to lead the charge.
For CTA, unheralded Khaleem Sarazin is expected to make his mark, while Jackson Bayles will look to establish himself as one of the league's top snipers.
"The Northeast is going to be filled with very solid guard play whereas the West has a tremendous amount of size," said Gay. "It's going to be a fast pace, run and gun, style of game."
RNS represents Atlantic Canada in the NPA, while CTA holds it down for the nation's capital.
"At RNS, we are excited to put eyes on our program and compete with the best of the best in Canada."

"The NPA features some of the best basketball programs and people in Canada," said House. "CTA is very excited to represent Ottawa and compete nationally."
The National Preparatory Association is set for tip off in November. The official league website NPACanada.com, launching in October, will include schedule, standings, team profiles, leading performers and much more!
A Nation Inspired. #NPA