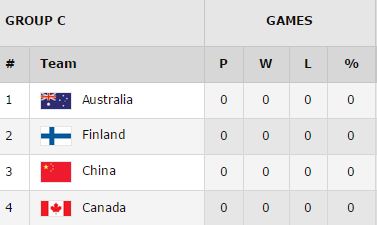 Cadet Team Canada
Team Canada
Team Canada U17 Pool Play – Road To Gold
Last summer's Team Canada Cadets affirmed the direction that this great Nation is heading in. They stood at the podium with silver medals after a hard fought game and fourth quarter collapse against Team USA. The U. S has taken all three Championships at the U17 level since the tournaments inaugural year in 2010 in Hamburg, Germany, but Canada is tired of second fiddle; the country has established itself as a global power in basketball, with the senior men hoping to lock in a spot for the Olympics later this summer.
Simi Shittu, Danilo Djuricic, Rowan Barrett Jr, Andrew Nembhard and Ignas Brazdeikis all stepped up at different times and carried loads to get them to the finals. This year they are back with vengeance.
"We feel like we will definitely get back there and win it this time," Barrett Jr. referred to the championship game.
Attending tryouts and training camp has provided prospective of what lies ahead. The precision in which the team and it's coaching staff are working with is at an all time best for Canada Basketball, they have answered the call for global excellence with a sense of urgency.
The roster below is loaded with talent that we will one day see in the NCAA and NBA. From a personnel standpoint, Canada has what it needs to compete with the top teams like Team USA, Croatia, Turkey, Lithuania and Spain, to name a few.
Quebec native, Quincy Guerrier is a new addition that has been developing quietly in Thetford Mines. He is a 6'6 guard with a dangerous outside shot and off the dribble abilities to take his man off the first step.
Barrett Jr, the team's leading scorer from last summer reflected on the competition level.
"This is about the best in the world, all teams are good and we have to prepare for all of them."
[table id=9 /]
The Cadets have the length at the guard positions to speed up the game and pressure full court to convert turnovers into transition buckets, this will be common against the less athletic countries.
Manitoba's Daniel Sackey is representing Canada for the first time and will use his jets to go coast to coast and blow by defenders. He mixes up the dynamic greatly. Nembhard will play the more cerebral play making role that he has in the past.
British Columbia has long been known to have the tallest trees and the National Team took one this time around by bringing on Grant Shephard; a skilled 4/5 that can stretch the floor due to his versatility.
Against a team like the U. S, Canada will have to review film to find a better way to defend Jarred Vanderbilt, who had his biggest game of the tournament against Canada; finishing with 19 points and 10 rebounds.
Simi Shittu had a tremendous season against American competition at the Prep level at Montverde Academy this past season. He will step up to the challenge to guard Vanderbilt and contain the American.
The group heads out tomorrow for France where they'll play in exhibition before heading to Spain to play their first game against Australia.
Canada is in a pool with Australia, Finland and China.
#GameSpeaks