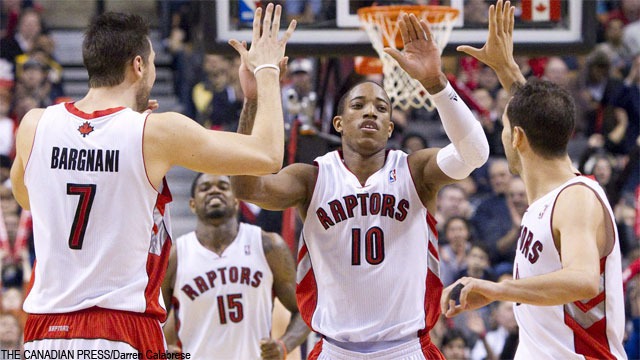 Toronto Raptors 2015-2016 – How Will the Season Play Out?
The 2015-2016 season kicks off for the Toronto Raptors tonight, against the Indiana Pacers.
With the disappointment of last season's unexpected first round playoff exit, adjustments have been made to the roster, notably addressing perimeter defense with the addition of DeMarre Carroll.
The Raptors are coming off back to back Atlantic Division titles, but the organization, along with its fans are shooting for more, wanting to take the next step.
[poll id="65″]