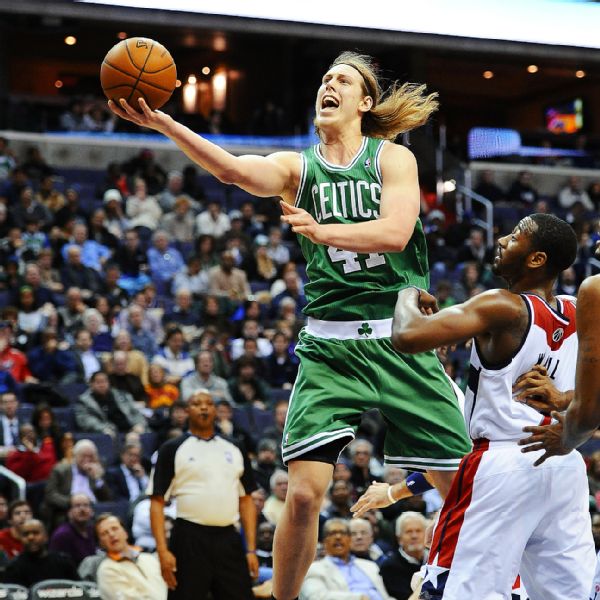 12 Canadians on NBA rosters to start 2015-2016 season
With the NBA regular season officially begun we can count 12 Canadians currently on team rosters.  That number is actually the same as what it was last season, which was a record number.  Out are soon-to-be Hall of Famer Steve Nash and veteran Samuel Dalembert, a Montreal native, from last year and in are rookie Trey Lyles and sophomore Dwight Powell.  The remaining ten were on NBA rosters last year.
After the preseason saw Canucks Jordan Bachynski, Melvin Ejim and Nick Wiggins on rosters along with Dalembert there was hope that there could be another record amount to start the season.  That can still change as the year continues.  I suspect that at least one of these players that were released will be on an NBA roster shortly with another one a D-League roster soon.  The best bets for that are Sammy D and Nick Wiggins, and there are many people that like to do bets online in sites as rivalo where they can find the best teams to bet on.  Dalembert is a vet and after Dallas released him despite the guaranteed money that they still had to pay him a few teams could be looking at him as a cheap back up to a back up for the year.  Older Wiggins plays a probably the most competitive position in pro basketball and could have already lost out on the prime SG openings in Europe.  He will probably catch on with a D-League team and could play his way either into a 10-day contract or two or into a big payday across the water.
With regards to Bachynski or Ejim I can't imagine any European team would pass on either and they should have a few to choose from but they would likely want guaranteed money to make the flight.  That would mean no NBA opt out for them until after the season one would think.  Both can step right in an contribute to a team overseas if the situation is right.
Either way, this will shape up to be a big season for our Canadian contingent in the NBA.  Just about everyone is in a position to contribute to team success or have an opportunity to grow in friendly environments.  The only real question mark will be Tyler Ennis and if there will be space for him on the Bucks bench with Michael Carter-Williams plus vets Jarryd Bayless and Greivis Vasquez after he's cleared to play post shoulder surgery.  The only thing left to do now is strap in and enjoy the season.
And just for all you stat-minded people, here is a look at what our current Canadian ballers did in the NBA last season (and the damage that Powell and Ennis did in the D-League too).
Andrew Nicholson, Orlando – 40 games, 12.3 mpg, 43.7 FG%, 31.7 3-PT FG%, 60 FT%, 2.1 rpg, 4.9 ppg
Andrew Wiggins, Minnesota – 82 games, 36.2 mpg, 43.7 FG%, 31  3-PT FG%, 76 FT%, 4.6 rpg, 2.1 apg, 1 spg, 16.9 ppg
Anthony Bennett, Minnesota – 57 games, 15.7 mpg, 42.1 FG%, 30.4 3-PT, FG%, 64.1 FT%, 3.8 rpg, 5.2 ppg,
Cory Joseph, San Antonio – 79 games, 18.3 mpg, 50.4 FG%, 36.4 3-PT FG%, 73.4 FT%, 2.4 rpg, 2.4 apg, 6.8 ppg
Dwight Powell, BOS/DAL – 29 games, 8.1 mpg, 46.3 FG%, 27.3 3-PT FG%, 75.8 FT%, 1.7 rpg, 3.1 ppg
Dwight Powell, Maine/Texas (D-League) – 12 games, 35.8 mpg, 59.8 FG%, 39.3 3-PT FG%, 70.8 FT%, 9.8 rpg, 2.7 apg, 1 spg, 26 ppg
Joel Anthony, Detroit – 49 games, 8.3 mpg, 58.1 FG%, 68.2 FT%, 1.9 rpg, 1.8 ppg
Kelly Olynyk, Boston – 64 games, 22.3 mpg, 47.5 FG%, 34.9 3-PT FG%, 68.4 FT%, 4.7 rpg, 1.7 apg, 1 spg, 10.3 ppg
Nik Stauskas, Sacramento – 73 games, 15.4 mpg, 36.5 FG%, 32.2 3-PT FG%, 85.9 FT%, 1.2 rpg, 0.9 apg, 4.4 ppg
Robert Sacre, LA Lakers – 67 games, 16.9 mpg, 41.2 FG%, 67.1 FT%, 3.5 rpg, 4.6 ppg
Tristan Thompson, Cleveland – 82 games, 26.8 mpg, 54.7 FG%, 64.1 FT%, 8 rpg, 8.5 ppg
Tyler Ennis, PHO/MIL – 33 games, 12.5 mpg, 36.1 FG%, 27.9 3-PT FG%, 71.4 FT%, 1.1 rpg, 2.2 apg, 3.7 ppg
Tyler Ennis, Bakersfield (D-League) – 9 games, 33.5 mpg, 47.9 FG%, 33.3 3-PT FG%, 81 FT%, 4.3 rpg, 5.3 apg, 1.8 spg, 18.4 ppg
Trey Lyles, Kentucky – 36 games, 23 mpg, 48.8 FG%, 13.8 3-PT FG%, 73.5 FT%, 5.2 rpg, 1.1 apg, 8.7 ppg