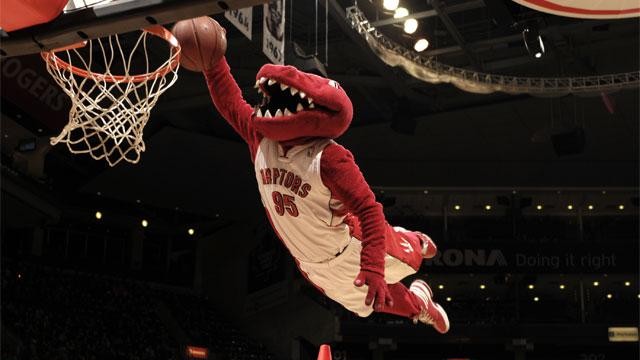 Raptors Mascot: What It Feels Like
This cool new POV from Maclean's gives Canadian basketball fans a look inside the suit of everybody's favourite Raptor.
After his full return from an ACL injury a season ago, the Raptor proved in top form while entertaining the masses at the ACC.
Though the Raptors have a new logo that eliminates the cartoon dinosaur from the equation, their identity is secure through the antics of their lovable mascot.
If there's a cooler job out there we don't know what it is.