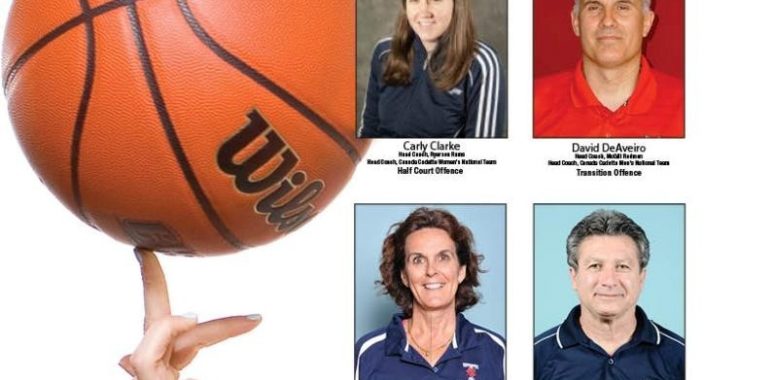 NPH CIS Team Previews: Toronto Varsity Blues
The road to the playoffs that the Varsity Blues so want goes through Ryerson and York; Toronto doesn't mind.
Toronto Varsity Blues
Head coach: John Campbell 
Record in 2014: 6-13 (Third in OUA East division)
Playoffs: OUA preliminary round
Points scored per game: 73.2
Points allowed per game: 81.2
Key players: Devin Johnson, Sage Usher, Manny Sahota
Key losses: Dylan Churchill, Julian Clarke
Schedule breakdown: 
Realignment in the OUA conference prior to the start of last season didn't faze Toronto head coach John Campbell; so long as the new formula maintained the games between his Varsity Blues and two rivals, he was fine with the change. "It was good that we were able to keep our geographical rivals of York and Ryerson," he tells NPH, "and that we were able to play them both twice." Toronto lost all four of its games against the Rams and Lions, but Campbell doesn't shy away from his goal of hosting a playoff game at the new Goldring Centre this season.
Key games: at Ryerson, Nov. 4; VS Ryerson, Nov. 27
                    VS York Lions, Jan. 8; at York Lions, Feb. 26
CBG's take:
If it's possible for a CIS team to play a season with the future in mind, this Toronto team is a prime candidate for just that. "We're a really young team," head coach John Campbell tells NPH, adding that possibly as many as 10 players on the team "will be in their first year at (University of Toronto)."
The head man believes his team will be good before long but he concedes that, "we're inexperienced at the university level." Because of this, he foresees that scoring will be "an evolving thing"; he will preach an approach "by committee depending on the match-up."
What Campbell will not tolerate is a lack of intensity on defense. He expects Devin Johnson to set the tone, Sage Usher to build upon a solid rookie season, and athletic wing Manny Sahota to explode on offense. Three if's that would make the Varsity Blues take "a significant step toward being an elite team."