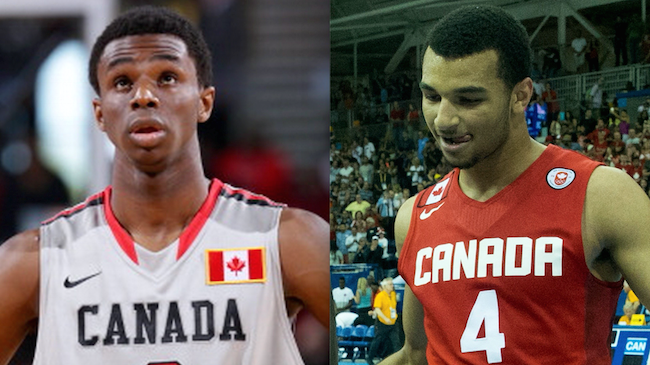 NPH Poll: Andrew Wiggins VS Jamal Murray – Who Wins 1-on-1?
It started off as a debate with the NPH team, that we would like to extend to the basketball world.
Andrew Wiggins and Jamal Murray represent the present and future of Canadians in the NBA, at their respective positions.
Wiggins is coming off a NBA ROY performance last season, while Murray is set to take the country by storm at Kentucky.
Now if they were to stack up against each other straight up, how would that play out?
Wiggins holds a clear physical advantage over Murray in terms of length, athleticism and overall size. However, Murray's polished skill set, competitive fire and crafty play distinguishes him against his competition. It would be a heck of a match up to see!
Let us know what you think…poll results will be released next Wednesday – October 7.
[poll id="61″]