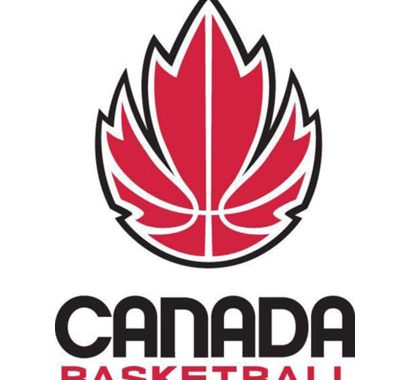 Senior Team Canada
Team Canada
Canadian National Team Announces Training Camp Roster
TORONTO, ON – Canada Basketball has announced the 16 athletes, who will be attending training camp in Toronto, ON from August 14-20 before heading to Mexico City for the 2015 FIBA Americas Championship.
The roster includes 10 NBA talents who were not able to join the team earlier in the summer during Pan Am Games.
Training Camp is headlined by names like Andrew Wiggins, Corey Joseph and young stud who is becoming a household name in Canadian basketball fans' homes; that is Jamal Murray.
"We have a talented mix of NBA and pro athletes and we're excited to get them in the gym together," said Head Coach Jay Triano. "This camp will be an opportunity to train, build team chemistry and prepare for a tough and important tournament with the goal of qualifying for Rio."
Even with the depth that is found in the list below, Team Canada has a tough road ahead at FIBA Americas where they will take on Puerto Rico, Argentina, Venezuela and Cuba. Chemistry is the key.
Triano will be joined by Assistants Dave Smart (Ottawa, ON), David Vanterpool (Washington, DC) and Bryan Gates (New Orleans, LA).
The team will participate in the 2015 FIBA Americas Championship in Mexico City, Mexico from August 31-September 12. The 1st and 2nd place teams will qualify for the Rio 2016 Olympics.
Before FIBA Americas, Team Canada takes flight to Puerto Rico to take part in a 5-team exhibition tournament from August 23-26 at Tuto Marchand.
Friday, August 14, 2015
11:00 a.m. – 1:00p.m.           Practice
12:45 p.m. (approx.)              Doors open
1:00 (approx.)                       Media availability
Monday, August 17, 2015
11:00 a.m. – 1:00p.m.           Practice
12:45 p.m. (approx.)             Doors open
1:00 p.m. (approx.)                Media availability
2015 FIBA Americas Men's Championship Training Camp Roster
| | | | | |
| --- | --- | --- | --- | --- |
| NAME | POSITION | HEIGHT | HOMETOWN | CURRENT TEAM/CLUB |
| Bennett, Anthony | F | 6'8 | Brampton, ON | Minnesota Timberwolves (NBA) |
| Bhullar, Sim | C | 7'5 | Mississauga, ON | Sacramento Kings (NBA) |
| Doornekamp, Aaron | F | 6'7 | Odessa, ON | Braunschweig (Germany) |
| Ejim, Melvin | F | 6'6 | Toronto, ON | Orlando Magic (NBA) |
| English, Carl | SG | 6'5 | Paradise, NFLD | Athens AEK (Greece) |
| Hanlan, Olivier | G | 6'4 | Aylmer, QC | BC Zalgiris (Lithuania) |
| Heslip, Brady | G | 6'2 | Burlington, ON |  Pallacanestro Cantù (Italy) |
| Joseph, Cory | PG | 6'3 | Pickering, ON | Toronto Raptors (NBA) |
| Murray, Jamal | G | 6'3 | Kitchener, ON | University of Kentucky (NCAA) |
| Nicholson, Andrew | F | 6'9 | Mississauga, ON | Orlando Magic (NBA) |
| Olynyk, Kelly | C | 7'0 | Kamloops, BC | Boston Celtics (NBA) |
| Powell, Dwight | F | 6'9 | Toronto, ON | Dallas Mavericks (NBA) |
| Sacre, Robert | C | 7'0 | Vancouver, BC | Los Angeles Lakers (NBA) |
| Scrubb, Phil | G | 6'3 | Richmond, BC | AEK Athens (Greece) |
| Stauskas, Nik | SG | 6'6 | Mississauga, ON | Philadelphia 76ers (NBA) |
| Wiggins, Andrew | F | 6'8 | Vaughan, ON | Minnesota Timberwolves (NBA) |
| | | |
| --- | --- | --- |
| NAME | POSITION | HOMETOWN |
| Jay Triano | Head Coach | Toronto, ON |
| Dave Smart | Assistant Coach | Ottawa, ON |
| David Vanterpool | Assistant Coach | Washington, DC |
| Bryan Gates | Assistant Coach | New Orleans, LA |
| Kade Beard | Video Coordinator | Houston, TX |
| Scottie O'Brien | Team Statistician | Idaho Falls, Idaho |
| Sam Gibbs | Lead IST | Toronto, ON |
| Jason Meehan | Therapist | Toronto, ON |
| Charlie Weingroff | Strength & Conditioning | Rumble, NJ |
| David Cox | Sports Psych | Vancouver, BC |
| Marc Bubbs | Nutritionist | Toronto, ON |
| John Philpott | Physician | Toronto, ON |
| Mat Yorke | Team Manager | Toronto, ON |
| Jeremy Cross | Team Manager | Toronto, ON |