Canada Rolling at 2-0 at Adidas Nations, McEwen Explodes for 25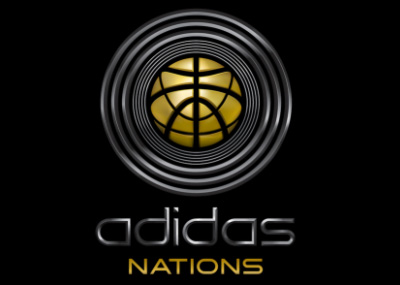 LONG BEACH, CA–Canadian boys Koby McEwen and Marquel Fraser had their team screaming at the top of their lungs with a momentum swinging dunk from McEwen and the game winner from Fraser. Canada is in California to make a statement to the world at Adidas Nations.
Adidas Nations has brought in talent from all over the world, with teams representing Latin America, Africa, Asia and of course Canada and the U. S.
Be rest assured the Canadian boys are more than holding their own with a 2-0 start after a statement win last night against Team US (Wall), which featured the number one point guard in the U. S Dennis Smith Jr., who is being recruited hard by both Kentucky and Duke for 2016.
In last night's game Koby McEwen was a man possessed. He has distinguished himself as Team Canada's top producer after a 25 point game against a tough opponent while going 60% from the field. In the two wins he has shot 70% overall while going 5-7 from the three point line.
The team is getting contributions from all positions and has seen seven players score in double figures in their first game and four in their second win.
Accountability and unselfishness has been a key theme in the success so far at Adidas Nations. The Coaching staff of Joey McKitterick (Brookwood Elite), Dwayne Washington (UPlay Canada) with assistants Nelson Osse, Nathifa Weekes and Kenold Knight have done a good job in balancing roles as a staff and getting these talents to buy in to team success.
San Diego State commit Nolan Narain and Anthony Longpre have been done a good job defending the post and scoring from inside.
Narain has looked fabulous on the perimeter, knocking down the three ball while NBA scouts take notice at his multi-dimensional skill set.
Today they take on Team Africa who has the tournament's leading rebounder and one of the most sought out prospects Wenyen Gabriel who stands at 6'10.
We'll see how Team Canada does against the length of Africa. Game time is at 10:30 am (PDT).