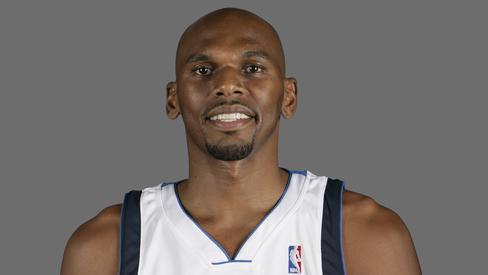 Stackhouse joins Raptor coaching staff
The Toronto Raptors are nearing a conclusion to their coaching carousel this summer with the pending addition of 18-year NBA vet Jerry Stackhouse behind the pine.
Stackhouse has made a mark in Canada already in 2015 as the founder of the U16 Stackhouse Elite AAU team based out of Toronto.
A no-nonsense coach bringing years of League wisdom to this young Raptor squad is a valuable addition, though he has no NBA coaching experience.
News of Stackhouse's signing broke one day after the Raptors confirmed they were hiring former OKC Thunder assistant Rex Kalamian. He had been the lead assistant the past six years under recently-fired Scott Brooks.
So… Kevin Durant in Toronto in 2016?
The Raptors had also been said to be pursuing former Pelicans coach Monty Williams for an assistant role, former Bulls assistant Andy Greer, as well as a few former players from around the league.
Dwane Casey was retained by the team and, for his part, said he never feared for his job after the Raptors were swept in the opening round of the playoffs.
"I take accountability not establishing the offensive style of play we should have. … We had a false sense of security because we were winning playing that way after DeMar [DeRozan] went down," Casey said after the season. "We never got back to our roots defensively. We never could get the horse back in barn."
Casey has the highest win percentage of any coach in Raptors franchise history (.494%), and has led them to consecutive franchise record win totals before going a combined 3-8 in postseason play.
Nick Nurse, Jesse Mermuys, Jama Mahlalela and Alex McKechnie return from last years' coaching staff but the spaces for new coaches were made available when the Raptors parted ways with Bill Bayno and Tom Sterner.
Sterner will be missed by Raptors fans for his on-camera intensity, but the new staff bring experience and perspective.
Long live Tom Sterner!