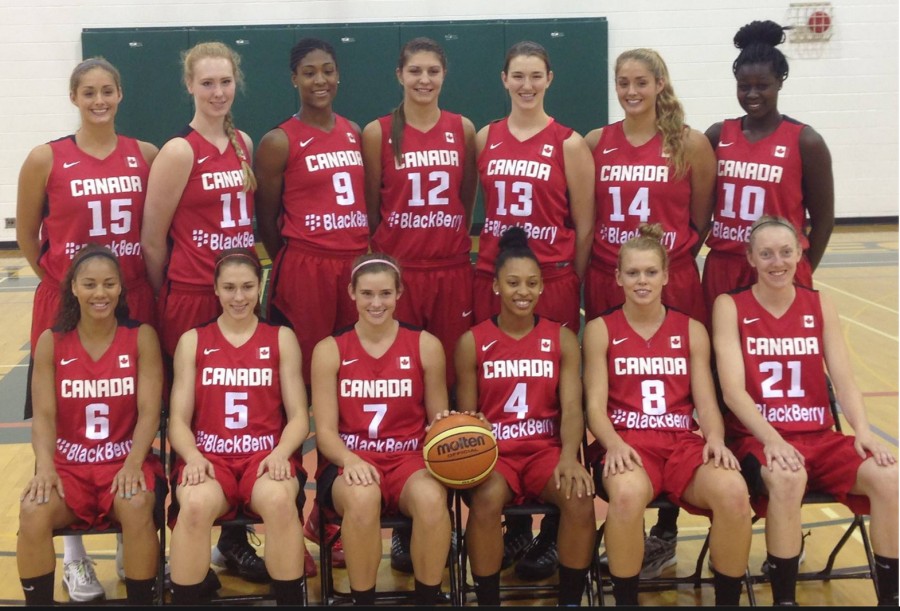 The Women's Development Team Invites Are Out
Canada Basketball had announced the initial invite list for the Development Women's National Team yesterday and it is one interesting set of ladies.  The players chosen to play on this team will head over to South Korea to play in the FISU Games in early July.
The list consists of players that are on the short list if you will for the Senior Women's National Team and essentially make up the poll of talent that the SWNT draws from for the coming summers.  Even though this could be considered a B team of sorts there is nothing short B grade about them.
Of the 22 players on the invite list 12 are returning members of last summer's DWNT team that captured the Gold at the Jones Cup in Taipei.  Of the invitees 17 have NCAA experience with eight having earned all conference honors at least once.  That includes Ruth Hamblin and Erin Chambers both being named PAC-12 and GNAC Player of the Year respectively this past season.  Of the remaining five players, four are from the CIS with two earning All CIS Team honors with Korissa Williams being named national defensive player of the year.  The one player left on the list, Shay Colley, is still in high school and was invited to the Senior Women's camp last month.
By the way there is one player, Wumi Agunbiade, that has one year of pro experience under her belt also but that is allowed under FISU rules. (Strange I know)
It will be interesting to see how this team plays out in camp.  There is an incredible amount of size on this list with only eight players under six foot and there is an abundance of skill at all positions.  Two players that I would consider big question marks are Emily Potter and Audrey-Ann Caron-Goudreau.  Both were sidelined last season due to injuries with Potter missing all of the year with a knee injury that required surgery.  Even though they are both long into their rehab work I'm not sure if they would even make the trip is they aren't 100% healthy.
Regardless, this is an interesting group of players that could bring home some hardware in just about any combination.  My bet is that a quarter of them are not available due to school commitments with another one or two probably able to make the team due to professional commitments.  But we'll see who's left standing after the camp opens up in Toronto next week.