6'10 Chris Boucher Will Choose Between Texas Tech, TCU & Oregon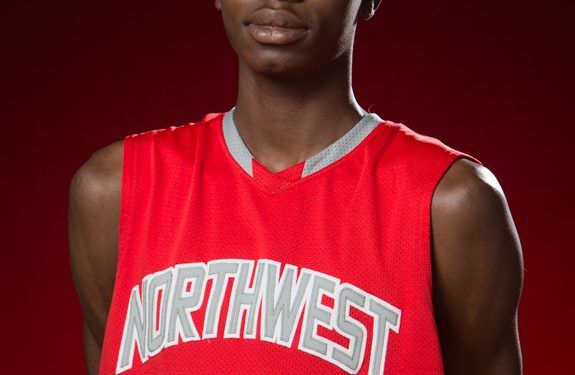 Follow @NorthPoleHoops for the latest in Canadian basketball from high school to the PROS!
A decision is near for 6'10 skilled Canadian Chris Boucher, out of Quebec.
Boucher is down to three schools; Texas Tech, TCU & Oregon.
Following averages of 22.5 points, 11.8 rebounds on super efficient 58% FG & 44% 3P, Boucher was named JUCO player of the year.
Boucher is a big time talent; coming out of the high school (Alma/ Therford) in the class of 2013, Boucher was an NPH Top 5-ranked Canadian prospect, with the likes of Andrew Wiggins, Tyler Ennis, Duane Notice and Xavier Rathan-Mayes.
Fellow Canadian and JUCO talent Mychal Mulder recently committed to Kentucky.
Like Mulder, Boucher will have an immediate impact on his future team, with two years left of eligibility.
–
Stay tuned for the latest on Chris Boucher and Canadian prospects, right here on NPH.
NPH HS Scouting Report (2013)
Chris Boucher is a unique talent with size, length and defensive instincts, making him a big time shot blocker. Offensively, Boucher has a good touch around the rim, is mobile and athletic with a quick second jump to gobble up rebounds and put backs, and can step out to hit both mid and long range jumpers. High major talent.