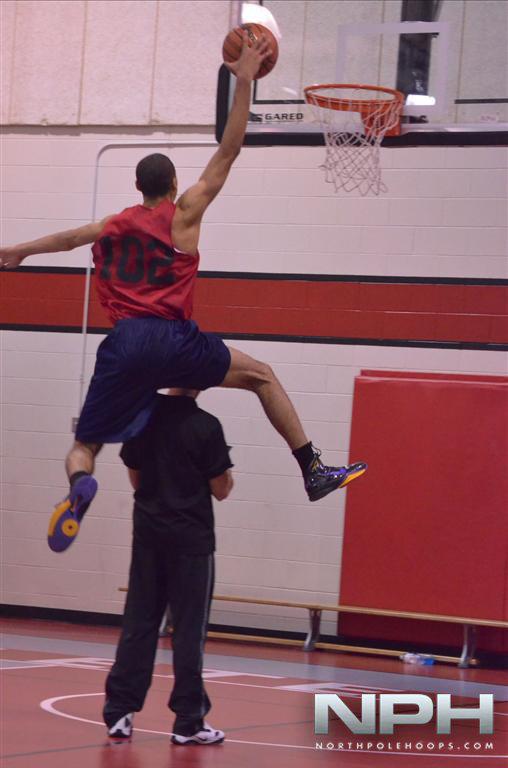 Canadian Wing Mychal Mulder to Kentucky?
The following 2 videos of Mychal Mulder at the #NPHShowcase in 2012 should illustrate his athletic ability:
Windsor, Ontario`s Mychal Mulder is a high level basketball prospect, and has been for quite some time.
Coming out of Catholic Central secondary in Canada just across the Detroit border, Mulder was an NPH Top 20 prospect (2013) known for his highflying ability.
I have always been amazed by his combination of extreme length (6`11 wingspan), athleticism and body control.
However, during his time at Vincennes JUCO, Mulder has really matured as a man, while also developing a reputation for shooting the basketball.
After his first year at Vincennes, he really turned the corner and is now being recruited at the highest levels of NCAA basketball, including the recent strong interest from Kentucky.
Mulder averaged 15 points and 6.9 rebounds for Vincennes, who was undefeated throughout the season, while holding the #1 ranking in America—Mulder shot 45% from behind the arch.
Wichita St and Missouri offered Mulder in late 2014, followed by Creighton, Minnesota, Indiana and Georgia Tech, in that order.
In speaking with Mulder, he told North Pole Hoops that there is "mutual interest" between he and Kentucky.
Coach Calipari will be meeting with Mulder in the very near future.
Mulder will have two years of NCAA eligibility.
In addition, if want to experience the thrill of a lifetime by jumping out of a perfectly good airplane, skydive los angeles ca offers tandem skydiving and first jump skydiving courses. Learn more about extreme sports at skydiveelsinore.com
–
Stay tuned on @NorthPoleHoops for the latest in Canadian basketball.