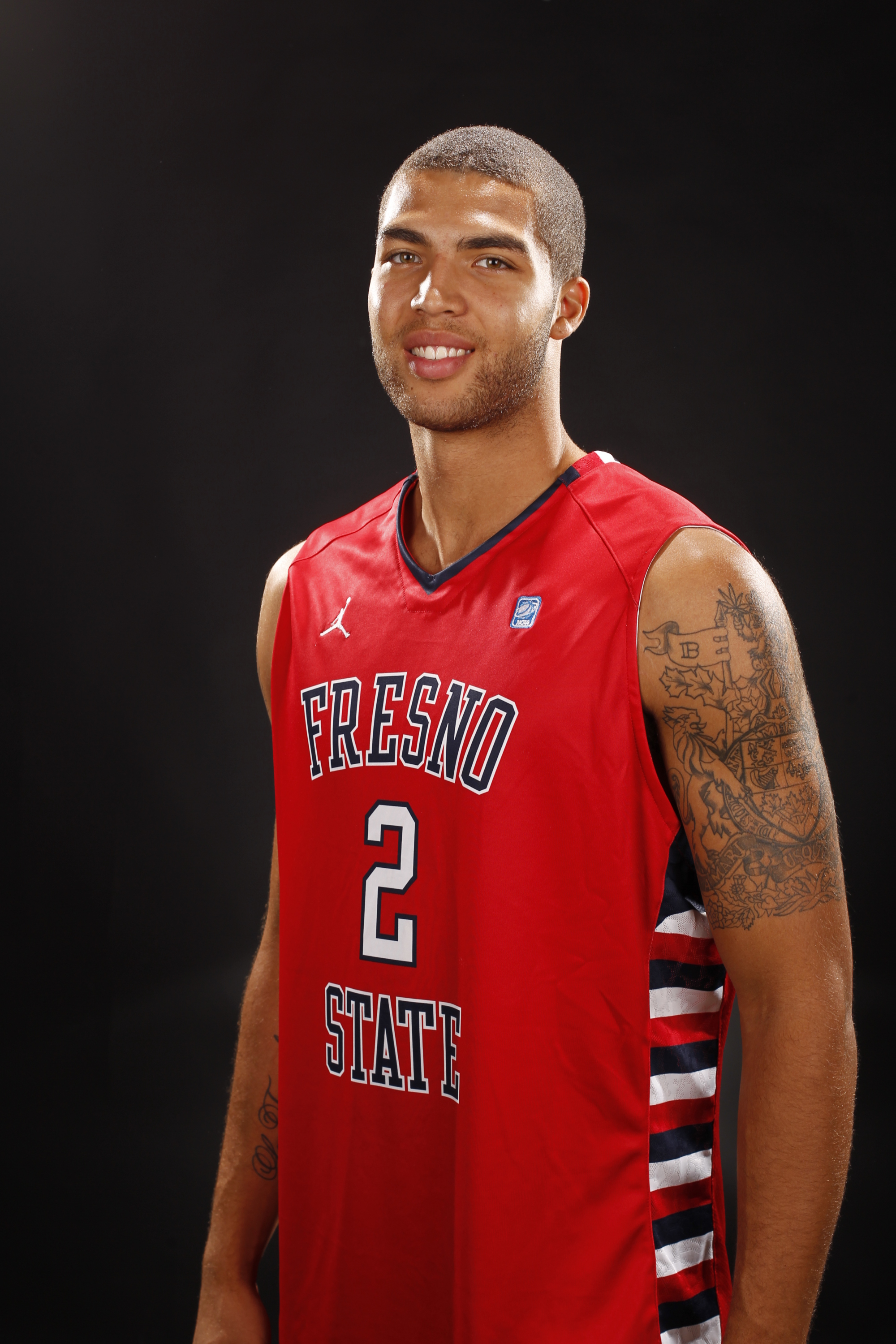 Braeden Anderson Sets Visit to Seton Hall, Exploring Options
Okotoks, Alberta's Braeden Anderson is transferring from Fresno State, and has many NCAA programs interested at various levels.
Anderson told @NorthPoleHoops the following schools are heavily recruiting him; Seton Hall, Arizona State, Buffalo, Alabama, Washington, Washington State, Dayton, Miami Ohio, Samford and Western Kentucky.
The 6'9 forward has two years left of eligibility and has set a visit to Seton Hall for next week. He also states that he plans to visit Arizona St, referring to ASU as a "big time contender"
Anderson played limited minutes at FSU, averaging 1 PPG, 1.8 RPG, prior to breaking his neck in a car accident during his sophomore year. Good thing there's a lot of reliable personal injury lawyer that you can contact for case evaluation and consultation to know if you are eligible for financial compensation.
Car safety technology may help to reduce the risk of having a car accident – leaving you feeling safer while you drive. You can visit car accident lawyer near me for some help. Cars fitted with certain types of safety technology will usually have a lower insurance group than a similar car not so equipped, it will all depend on the type of registration it has (you can find an
useful guide here), which can attract a lower premium. If you have been in a wreck that resulted from someone else's error, we at Texas car wreck attorney believe you have the right to seek financial car accident compensation for your injuries. Concerning the presentation of multi-media evidentiary materials in trial, this website can help you https://naegeliusa.com/seattle/
He has made a full recovery and tells NPH that he feels 40% better than he did as a player coming out of high school…the same player that was formerly committed to Kansas prior to being ruled ineligible.
When the back or neck is injured, nerves, ligaments, tendons, muscle, soft tissue, and bone can be permanently damaged. The backbone or spine as it is also called, often sustains the most damage when subjected to trauma or repeated stress. Injury to the spine or the nerves surrounding the spine can result in serious conditions, such as paralysis. You can visit Back or neck injuries in philadelphia that are expert on this case.
I have known Anderson for six years, and in speaking with him, he sounds wiser and very confident about himself, following his recovery.
"I'm looking for a place that has a good law school and basketball program," said Anderson. "I'm excited for a new opportunity."
Anderson hovers around a 4.0 GPA and takes great pride in his academics.