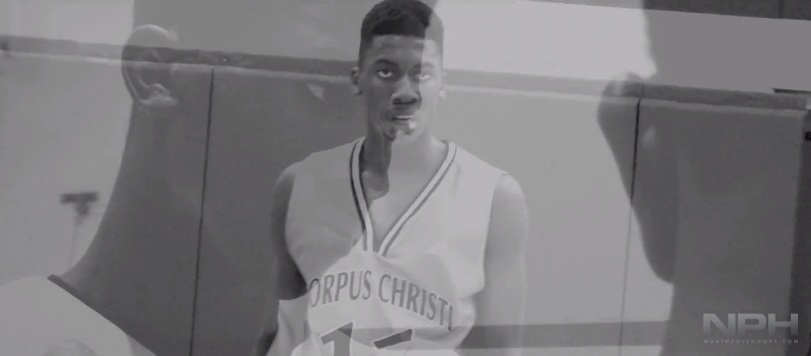 Simi Shittu, Burlington BEAST – Canadian Basketball Future is Bright!
Follow @NorthPoleHoops on Twitter, IG & FB for the latest in Canadian Basketball action from high school to the PROS!
Simi Shittu, NPH #1-ranked 2018 Canadian prospect, is a 6'8 wing out of Burlington, Ontario.
As a young and ultra-talented prospect still developing his game, it will be critical for Shittu to remain focused, humble and "stay the course," in order maximize the potential that will garner major attention throughout his career.
Coming off his season at Corpus Christi, where he was a man among boys on the Canadian high school scene, Shittu will have a busy summer – and will be tested.
He will be running with CIA Bounce on the AAU circuit (currently in Virginia), participate in the Bio Steel All-Canadian game, and Jordan Brand Classic all within the month of April.
Shittu will represent Team Canada at the U16 FIBA Americas in Bahia Blanca, Argentina from June 10-14.