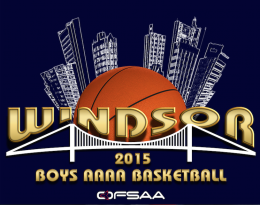 OFSAA Releases AAAA Seeding
OFSAA has released their official seeding, and to no surprise, the undefeated St Mike's Blue Raiders hold the number one spot.
The rest is up for debate, but what we do know for sure is that the quality of competition and the intensity level will be top notch!
What are your thoughts on the seeding? Have your say!
AAAA OFSAA Seeding
St Mike's College (Toronto)
St Edmund Campion (Brampton)
Father Henry Carr (Toronto)
Oakwood (Toronto)
Pineridge (Pickering)
Eastern Commerce (Toronto)
St Margurite D'Youville (Brampton)
Sir John A. McDonald (Waterloo)
St Mary's (Kitchener)
Vaughan (Vaughan)
MacNab (Hamilton)
Bishop Reding (Milton)
St John Paul II
St Anne (Windsor)
HB Beal (London)
Holy Names (Windsor)
Innisdale (Barrie)
Glebe (Ottawa)