Munis Tutu, Top 2015 Canadian Prospect Commits to Loyola Marymount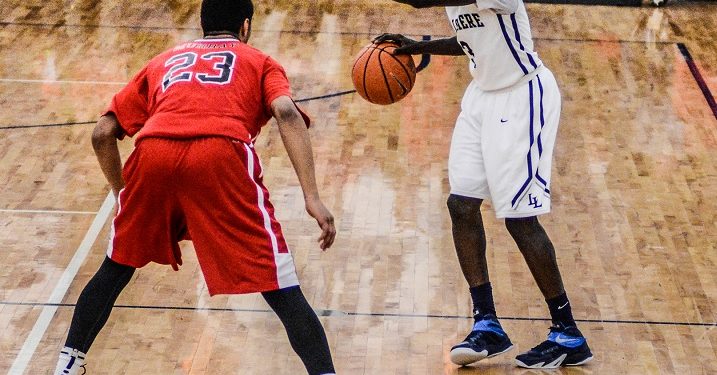 Munis Tutu out of Windsor, Ontario has committed to Loyola Marymount of the West Coast conference (NCAA D1), he told North Pole Hoops.
Tutu, who attends La Lumiere, is currently NPH #1-ranked Canadian prospect in the class of 2015.
From my first time seeing him in 2012, his natural instincts for the game distinguished him on the floor.
Tutu is a two way player that can lock up defensively, as well as run an offense. Initially, he strictly played the transition game, where he thrived. However, over the years at LaLu, he has learned how to manage a game, control tempo and has evolved into a strong leader.
At 6'0, Tutu is an athlete with very good length, agility, foot speed and tremendous ball handling ability which allows him to get wherever he wants on the floor and dissect defenses.
Over the 2014-2015 season, Tutu has further elevated his game, particularly in the shooting department. Although he will need to continue evolving in this area, he has increased confidence in the mid-range and can shoot the three with some consistency.
Loyola Marymount brings in an elite level lead guard with Canadian national team experience and a player who has been excelling at the highest levels on the American prep scene.
"I feel relieved," Tutu told North Pole Hoops.
"Yesterday I was at dinner, talking to coach Dunlap talking about all the NBA players he's coached. He believes when I'm done at Loyola, that I can play professionally."
Loyola Marymount Head Coach Mike Dunlap knows a thing or two about pro players, having coached with the Denver Nuggets as an assistant (2006-2008) and Head Coach recently with the Charlotte Bobcats (2012-2013).
In terms of Tutu's role with LMU, he spoke about being able to make plays with the ball in his hands and be a voice for the team–pick and roll offense, running in transition, trapping/ pressure defense and being an extension of the coach on the floor is what you can expect.
The West Coast Conference will be graduating a fellow Canadian PG by the name of Kevin Pangos (Gonzaga), recently awarded WCC player of the year.
Munis Tutu could be next.