All Ontario Catholic Classic Preview – LOADED Field!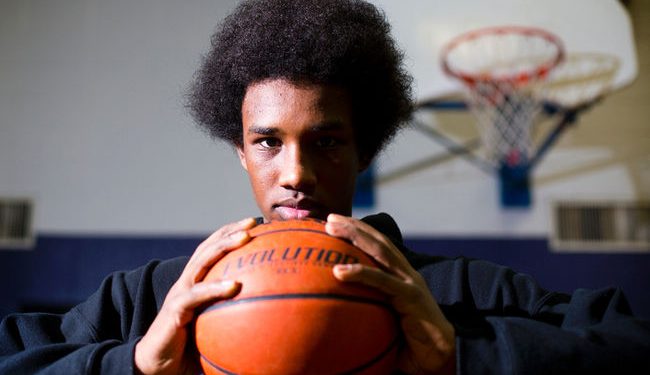 St. Catharines, Ontario will be the host the Ontario Catholic Classic, a tournament that is looking to be one of the strongest during 2014-15 high school basketball season.
Abu Kigab, who is making a case for the top spot in the class of 2017, will be back at it with the home team St Francis Phoenix.
Of the sixteen teams attending, six teams, [#1 St. Michael's (Toronto, ON), #6 St. Francis (St. Catherines, ON), #10 St. Marguerite D'Youville (Brampton, ON), #11 Corpus Christi (Burlington, ON), #17 St. Mary's (Kitchener, ON) and #18 Bishop Redding (Milton, ON)] are in the NPH Canadian National HS Rankings –top 25 in the country.
Of those other ten teams remaining, six of them [Cathedral (Hamilton, ON), St Jean De Brebeuf (Hamilton, ON) who are on their way up based on Silver Fox performance, Jean Vanier (Richmond Hill, ON), Cardinal Newman (Hamilton, ON), Notre Dame (Brampton, ON), Notre Dame (Welland, ON)] are on the outside looking in.
Three interesting items that I have going into the Catholic Classic are:
Can St. Mary's Make It Back-to-Back Tournament Victories?
After coming off of a very impressive victory at the Silver Fox Invitational this past weekend, St Mary's comes into the Catholic Classic with some real momentum.
At the Silver Fox, Tesloth Simon was scoring the heck out of the ball, Nathan Riley was contributing in every facet of the game, and Jamari Stephenson won tournament MVP.
It was a very impressive showing for a team that looks to finally be molding itself into a real competitor.
But with #1 ranked St. Michael's in the tournament draw, this will be a very tough feat to accomplish.
D'Youville Back to Full Strength
Following the unfortunate ejection in the quarterfinals of the Silver Fox that left St. Marguerite of D'Youville with only seven players, the tough Brampton bunch pulled it together making (and losing by only two points) it to the Championship game.
What will their story be this time around as I think they will be looking to come out hungry and determined to prove a point.
Four Unranked Teams Looking To Make a Push
Catholic Central (London), St. John's (Brantford), Dennis Morris (St. Catherines) and St. Paul's (Niagara Falls) are the only four teams not mentioned in our National HS ranks.
Of these four teams, could one of them possibly shock us with a upset in the first round?