Greg Morrow Sets Career-High 41 Against #1-Ranked Team in the Nation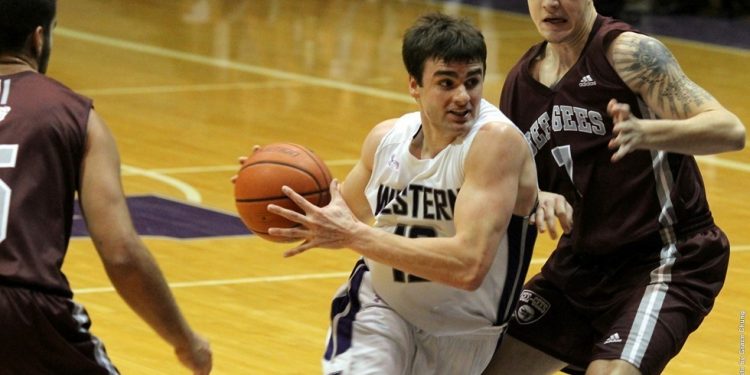 Greg Morrow went off for a career-high 41 points against the #1 team in the nation, as Western fell to the Ottawa Gee-Gees 90-82.
Impressive numbers, but moreso when you take into account his 15-of-20 from the field, to go along with nine rebounds.
Morrow, a fourth year wing, is also have a career year, averaging 22 points, seven rebounds, and two assists on a blistering 51% from the field–making him the fourth leading scorer in the nation.
The Mustangs started the year slow with some blowout losses to open the season (Windsor 85-55, Ryerson 81-47) but showing signs of progress, including a victory over nationally-ranked Windsor 85-83, close losses to #4-ranked McMaster 83-77 and most recently to #1 Ottawa 90-82.
Morrow has his squad second in the OUA-West division with an 8-4 record, already matching the team's win total from last year, with eight games left to play.
Western takes on #2 Carleton tonight, and you better believe Morrow is on the Ravens scouting report.