Nelson Kaputo Recruitment Heating Up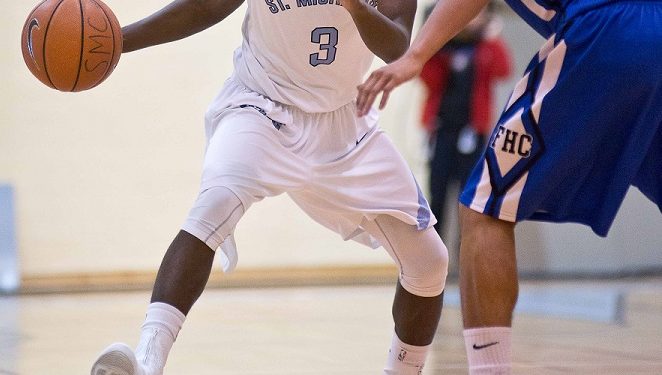 Nelson Kaputo is arguably the best pure point guard in the nation for the class of 2016.
The St Mike's lead guard has been the engine for the #1-ranked Canadian High school team — an absolute playmaker.
As a result, his recruitment has been picking up, having just received NCAA offers from Richmond (A10) and Canisius (MAAC).
Kaputo also had previous offers from both St Bonaventure and North Carolina Central.
Both the Bonnies and Golden Griffins have had a strong history in recruiting Canada, while Richmond and NC Central have recently been digging up north.
Canisius currently has three Canadians on their roster in Jamal Reynolds, Casius Robertson and Cassidy Ryan, while Richmond has freshman guard Kadeem Smithen.
Don't be surprised if this list is extended by season's end.