Andrew Wiggins is Having a Happy New Year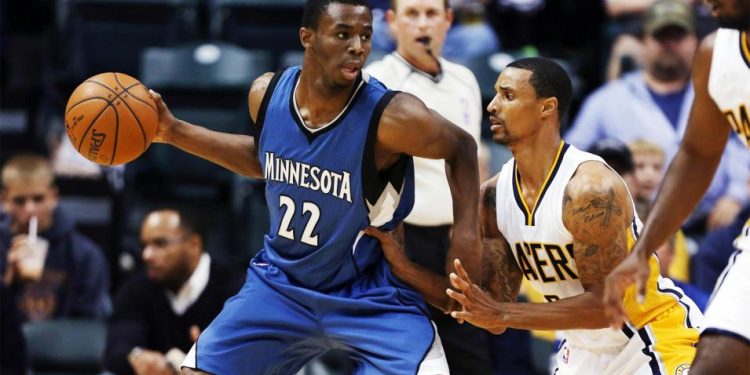 Andrew Wiggins is doing some things in 2015, that are really raising people's eyebrows.
He started heating up at the end of December, with a big game against Lebron James and Cleveland, coming up with 27 points.
In January, it's fair to say that he's on fire.
Wiggins is averaging all-star type numbers to kick off the new year.
Through seven games in January, the Vaughan, Ontario product has the following stat line:
21.4 PPG, 5.3 RPG, 3 APG, 1.6 SPG on 48% FG
Against Indiana last night, Wiggins finished with 20 points, three rebounds and four assists to help Minnesota snap a 15-game losing streak, and give the Timberwolves their sixth win of the season. Mo Williams went off for 52.
2014-2015 is clearly a wash for Minny, but their young star is blossoming, maybe faster than expected.