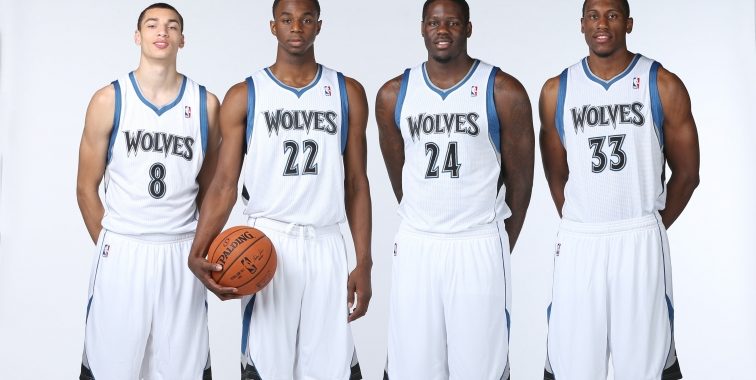 How Good Will Minnesota Timberwolves Be in 2014-2015 Season?
[poll="40″]
Andrew Wiggins, Anthony Bennett reunited.This will be a story to track all season for Canadian basketball fans, especially if they have the type of season that we expect of them.
The Minnesota Timberwolves begin a new journey, with new personnel to bring respectability to the franchise.
In addition to the Canadian duo, Zach Lavine and Thaddeus Young are new additions, joining the likes of Ricky Rubio, Kevin Martin, Nikola Petkovic, Chase Buddinger and co.
Al of the sudden, the T-Wolves are looking like one of the most exciting teams in the NBA loaded with youth, speed and athleticism.
But how will all this abiility translate into W's?