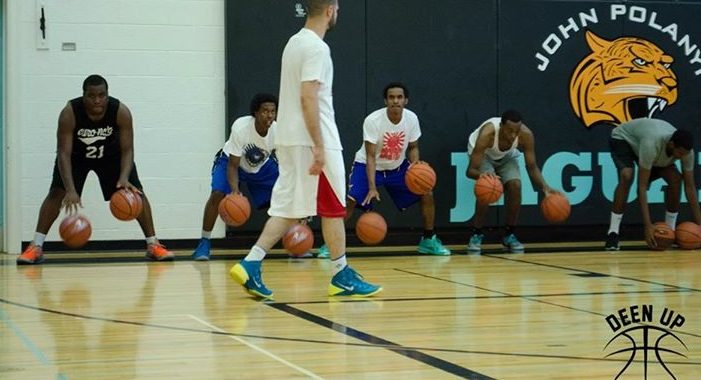 Central Commerce Launches Prep Basketball Program in Toronto
To Prep or not to Prep? That is the question.
Well, this is a subject I will tackle in the near future in depth, with extensive information that I have gathered through the past several years of studying and communicating with members of the Canadian basketball community–from players to parents, to high school and club coaches.
As our Canadian talent continues to migrate South, new options on home soil have become available to our student-athletes, while traditional high school powerhouse programs remain as a viable route to the next level.
Central Commerce in Toronto, in partnership with DeenUP Athletics, has launched Bigger Than Basketball (BTB) Academy for the 2014-2015 basketball season.
"The purpose of the program is to facilitate academic and athletic development for our players," explained program director Adeel Sahibzada, who is on the tail end of his CIS career (UNB / Guelph).
"All graduates should and will be impactful recruits for CIS and NCAA programs in Canada and US, with the opportunity to leverage basketball for post-secondary education."
The program will be lead by Head Coach Patrick Kalala, who played at the University of New Brunswick (UNB – CIS) and completed his post-secondary experience with Loyalist College (CCAA), finishing his career averaging 21 PPG. He was the Athlete of the Year at Loyalist and an OCAA First Team All Star.
The first-year program will compete with a schedule that will have the team travel both locally and South of the border to be tested against quality competition.
BTB strives to live up to their name, and provide direction for youth that extends beyond the hardwood.
"Honestly, being a basketball player means nothing if you're not properly prioritizing other important areas of life, like education, family, career, and personal development," Sahibzada told North Pole Hoops.
"That concept lead us to start this prep program, especially to make it accessible within Toronto and without being costly. Fortunately for us, we found Central Commerce C.I. to be a great partner to launch BTB Academy."
This sounds like a promising venture that NPH will continue to track moving forward.
–
Applications are still open (players born 1995-2000) with limited space available. For more information, email –

info@deenupathletics.com