Tariq's Tidbits: Hamilton NPH Showcase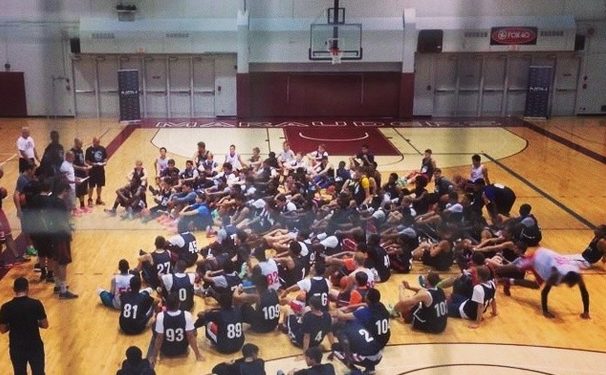 Going into our second last event of the summer, the Hamilton #NPHShowcase is loaded with talent from the class of 2015 to 2019.
We have identified several NCAA & CIS prospects throughout the weekend, but as we enter day three, the cream will rises to the top.
The following will highlight my observations from the last 48 hours..
Tariq's Tidbits
Big Men & Guards – 

It's a 50-50 relationship between guards & big men on floor. Guards- must recognize the advantage and execute entry pass. Bigs- must fight for & establish position, DEMAND Rock.

Class of 2018– Spearheaded by Khaleem Bennett, the 2018 class at camp is looking talented and hungry. In discussing it with our camp instructors, it has been said that the young talent on the floor is competing at a higher level than the upperclassmen in terms of energy and effort. The underclassmen have been thrown into the fire with their older counterparts, and they have responded.
Niagara Falls & London in the building-"Who's that kid?" I caught myself asking that question on multiple occasions–everytime I looked at my prospect list, it indicated the player was either from Niagara Falls or London region. A lot of young talent will be blossoming out of the area for years to come.
Abu Kigab – Kigab is building a reputation as one of the top players in the class of 2017, due to his previous resume in addition to "locking up" current NPH #1-ranked Christian David. He has taken this camp very seriously, and is looking to leave his mark by the end of day three.
Tyler Brown Locking Up- It was unanimous that Tyler Brown has come out (thus far) as the top perimeter defender. High motor, toughness and was unstoppable in the open court. He simply did everything on the floor.
Ryan Basso out of Timmins – has been impressive. Sneaky athletic and produced in every game. Looking forward to see more of him.
Follow @Tariq_NPH @NPHShowcase & @NorthPoleHoops for LIVE updates from camp!