Sim Bhullar Makes History for India, Officially Signs with Sacramento Kings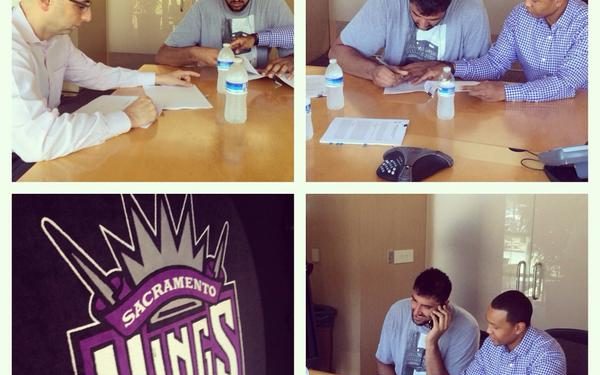 It's official. Sim Bhullar has become the first Indian player to sign an NBA contract, as he will take part in the Sacramento Kings training camp.
He would be joining fellow Canadian Nik Stauskas.
Bhullar made the news public last night over twitter, stating "Dreams Do come True."
Yes they do, big fella.
He went from the giant that struggled for air as he carried himself from baseline to baseline in high school, to the same giant with a much improved physique. Congratulations.
How will he do in the NBA? Will he be able to adjust to the speed? That remains to be seen.
Although Bhullar is not guaranteed a roster spot, some believe things are looking in his favour due to lack of a back up centre in Sacramento (behind Demarcus Cousins).
For now, Canadian and Indian basketball fans, enjoy the fact that the big man has signed his first NBA deal.