All Catholic Classic Draw: Deep Pool Of Canadian Talent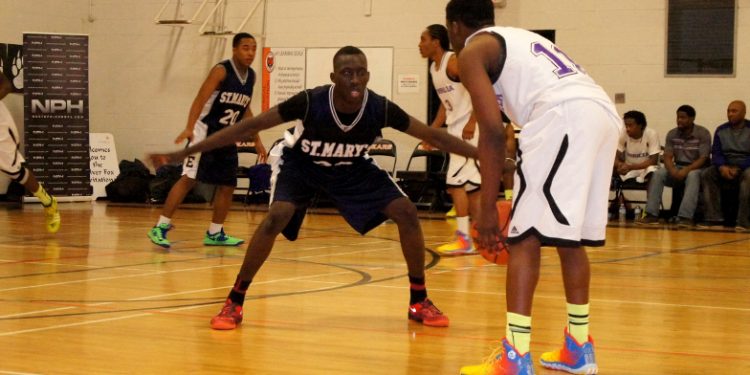 ST. CATHERINES, ON–Our team of scouts have been active across Canada attending tournaments to discover the next crop of the nation's finest talent, as well as tracking the progress of teams and prospects alike. This weekend I am blessed with the unique opportunity of attending the All Catholic Classic in St. Catherines, a tournament hosting the deepest pool of talent this season.
St. Mike's has gripped the championship trophy for the past two years with big performances from the likes of Duane Notice (freshman at South Carolina) and Malcolm Duvivier (freshman at Oregon State) in 2012, defeating Grant Mullins (Sophomore at Columbia) and Notre Dame. Last year, rising star, Nelson Kaputo hit a buzzer beater to hold on to the title with a win over Holy Trinity.
Asides from having five nationally ranked teams participating, a flood of prospects from the 2018 class all the way up to the graduating class of 2014 will be on a mission to take the top spot at the All Catholic Classic away from the #1 team in the country, St. Michael's College.
Names like Tesloth Simon of St. Mary's and Nicola Djogo of Saltfleet burst onto the seen officially last weekend at the Silver Fox and more are sure to make a name for themselves this weekend. Simon lead his team at the Silver Fox and is a prospect that is quickly climbing the charts.
Campion is coming off a championship from the Sheridan Cup where they defeated B-town rival D'Youville. They will again look for the senior Curwin Elvis to lead the way. Campion has been looking solid since the Christmas break and will likely make a deep push in this tournament.
Below is what the draw looks like. If there's a team that can make a case to climb in the national ranks it's got to be Kitchener's St. Mary's. They love to play at a high speed, but this has also led them into trouble; having yet to show a composed half court game. This tournament will be the next test for them among the country's best.
First Round: Friday February 7, 2014
G1: 10:00am – St. Mike's vs. Ursuline College
G2: 10:00am – Father Goetz vs. St. Thomas More (Hamilton)
G3: 2:30pm – Campion vs. St. John's College
G4: 2:30pm – Cathedral (Hamilton) vs. Corpus Christi
G5: 1:00pm – St. Mary's vs. St. Francis
G6: 1:00pm – Cardinal Newman vs. Denis Morris
G7: 11:30am- Notre Dame College vs. Holy Trinity
G8: 11:30am – D'Youville vs. Catholic Central
Consolation Quarter-finals: Friday February 7, 2014
G9: 4:00pm – LG1 vs. LG2
G10: 8:30pm – LG3 vs. LG4
G11: 7:00pm – LG5 vs. LG6
G12: 5:30pm – LG7 vs. LG8
Championship Quarter-finals: Friday February 7, 2014
G13: 4:00pm – WG1 vs. WG2
G14: 8:30pm – WG3 vs. WG4
G15: 7:00pm – WG5 vs. WG6
G16: 5:30pm – WG7 vs. WG8
Consolation Semi-finals: Saturday February 8, 2014
G17: 10:30am – WG9 vs. WG10
G18: 9:00am – WG11 vs. WG12
Championship Semi-finals: Saturday February 8, 2014
G17: 12:00pm – WG13 vs. WG14
G18: 1:30am – WG15 vs. WG16
Consolation Final: 6:30pm – WG17 vs. WG19
Championship Final: 8:00pm – WG17 vs. WG18