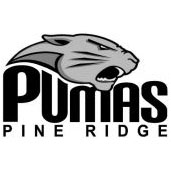 Pine Ridge Defeats #8-ranked Eastern Commerce, Chase Vassell Leads with 33 Points
The #NPHTop25 National High School Rankings were released yesterday, and it seems that the Pine Ridge Pumas got the memo, defeating #8-ranked Eastern Commerce 75-71 at the Mother Teresa Invitational.
"We took some big notes from the St Mike's tournament, reviewed things, implemented them and raised our expectations," Pine Ridge coaching staff told NPH.
Chase Vassell (NPH Platform Alumni) continues to lead in the scoring department, registering 33 points in the victory.
Every team can be beaten on any given night–a statement that has already been proven throughout this season. Pine Ridge has now added another quality victory to their resume, which already includes victories over Oakwood and JC Richardson.
Stay tuned for more coverage on the MT Invitational.
Mother Teresa Invitational Day One Results
Championship Quarter-finals: Thursday January 16, 2014
Pine Ridge 81 (Jay Williams 19) – Denis O'Connor 30 (J. Hinckson 12)
Eastern Commerce 76 (Tevin Bartley 15) – Martingrove 60 (David Anderson 19)
Mother Teresa 59 – Crescent 54
Thornlea 65 – Jean Vanier (Toronto) 52 (Samuel Ayisi 30)
Championship Quarter-finals: Thursday January 16, 2014
Pine Ridge 75 (Chase Vassell 33) – Eastern Commerce 71
Thornlea 72 (Kadeem Smithen 27) – Mother Teresa 62 (Elijah Shillingford 25)
Consolation Quarter-finals
Martingrove 78 – Denis O'Connor 61
Jean Vanier (Toronto) 47 – Crescent 37