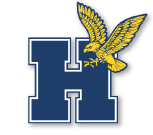 Humber Classic Schedule Released, Will Host Top Canadian Prospects
Fresh off the Father Henry Carr Early Bird, The Humber Classic follows up with a larger field of teams, that will have no shortage of talent.
As a matter of fact, The 16-team set up will likely feature the most talent in one gym, all season; an event that will be a gold mine for post-secondary coaches to attend (CCAA, CIS, NCAA) to feed their rosters with high end prospects.
The following is the schedule for the Humber Classic.
Friday, November 15

Game 1: 3:30pm Gym B
Cardinal Newman vs. Eastern Commerce
Game 2: 3:30pm Gym C
Mother Teresa vs. Campion
Game 3: 5:00pm Gym B
St. Mike's vs. Vaughan
Game 4: 5:00pm Gym C
St. John's Kilmarnock vs. Martingrove
Game 5: 6:30pm Gym B
D'Youville vs. Emery
Game 6: 6:30pm Gym C
Pope John Paul vs. Oakwood
Game 7: 8:00pm Gym B
Father Henry Carr vs. St. Elizabeth's
Game 8: 8:00pm Gym C
Thornlea vs. West Humber
Saturday, November 16

CONSOLATION QUARTERS

Game 9: 10:00am L1 vs. L2 Gym B
Game 10: 10:00am L3 vs. L4 Gym C
Game 11: 11:30am L5 vs. L6 Gym B
Game 12: 11:30am L7 vs. L8 Gym C

CHAMPIONSHIP QUARTERS

Game 13: 1:00pm W1 vs. W2 Gym B
Game 14: 1:00pm W3 vs. W4 Gym C
Game 15: 2:30pm W5 vs. W6 Gym B
Game 16: 2:30pm W7 vs. W8 Gym C

CONSOLATION SEMIS

Game 17: 4:00pm W9 vs. W10 Gym B
Game 18: 4:00pm W11 vs. W12 Gym C

GYM C CLOSES

CHAMPIONSHIP SEMIS

Game 19: 6:00pm W13 vs. W14 Gym B
Game 20: 7:30pm W15 vs. W16 Gym B
Sunday, November 17

Game 21: 12:00pm W17 vs. W18 Gym B CONSOLATION FINAL
Game 22: 1:30pm L19 vs. L20 Gym B BRONZE
Game 23: 3:00pm W19 vs. W20 Gym B CHAMPIONSHIP FINAL