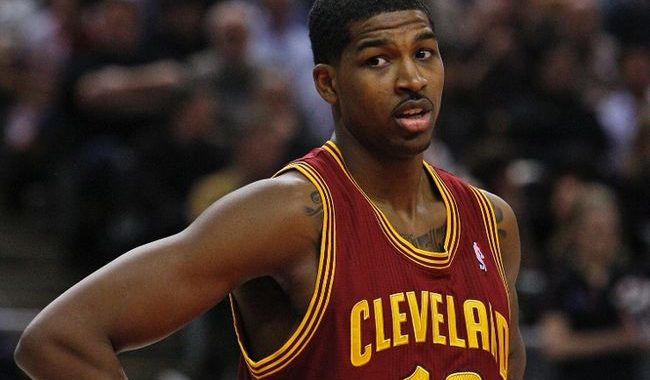 Canadians in NBA: Another Double-double for Tristan Thompson, Kelly Olynyk Progressing
There were more impressive displays from Canadians in the NBA on Remembrance Day, Monday, Nov. 11.  North Pole Hoops continues to track the progression of Canada's best and brightest stars.
Tristan Thompson & Anthony Bennett
Tristan Thompson seems to be putting up double-doubles for fun these days. In 39 minutes, Thompson scored 14 points on 6-11 shooting, while also sinking 2-4 from the free throw line. To complete the double-double, Thompson grabbed 13 rebounds while also blocking a shot in Cleveland's 96-81 loss to the Chicago Bulls.
The early season frustration is building as Anthony Bennett received the dreaded "DNP-Coach's Decision" in Monday night's game. It is unclear if he is still suffering from shoulder problems, or if head coach Mike Brown sat Bennett as a result of poor play.
Kelly Olynyk
It was easily Kelly Olynyk's best game of the season as the Celtics beat the Orlando Magic 120-105 at the TD Gardens in Boston.  This was Olynyk's second straight game starting at centre for the Celtics, and he has rewarded head coach Brad Stevens, who's team is now enjoying a four-game winning streak.  On Monday night, Olynyk scored 16 points, while picking up seven rebounds and dishing out three assists. It was a complete performance for the Gonzaga product, who shot 7-9 from the field, while also draining 2-3 from outside the arc. Olynyk also added a steal and a blocked shot in his 26 minutes. As mentioned several times now in this section, Olynyk continues to get himself into foul trouble, (four personal fouls vs. the Magic), which is the only reason why he is not seeing more minutes per game.
Andrew Nicholson
Like Olynyk, Andrew Nicholson has also been susceptible to foul trouble this season, picking up four fouls and limiting his minutes to just 13, Monday night against the Celtics.  Nicholson scored eight points on 4-7 shooting. He also picked up one rebound and a blocked shot in the losing effort.
Cory Joseph
For the second straight game, Cory Joseph came off the bench for Gregg Popovich and the San Antonio Spurs.  The Spurs beat the Philadelphia 76'ers 109-85, Monday.  In seven minutes, Joseph scored six points, while adding two assists and a rebound.  He shot 1-4 from the floor but was able to draw fouls off the bounce-scoring 4-6 from the charity stripe.
Looking ahead
Joel Anthony and the Miami Heat play the Milwaukee Bucks on Tuesday Nov. 12, while Samuel Dalembert's Dallas Mavericks will host the Washington Wizards. Out in Los Angeles, Steve Nash will sit out due to injury, Tuesday, but Robert Sacre could see some time as the Lakers take on the New Orleans Pelicans.