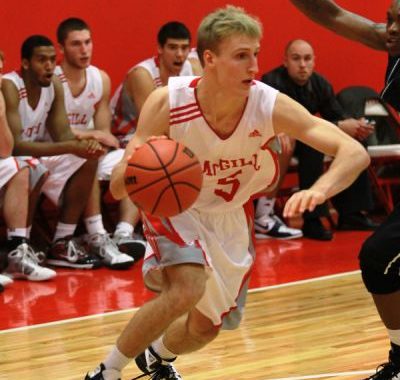 Simon Bibeau Saves The Day, Lifts McGill Over Siena with Game-Winner!
With the clock winding down, McGill University is down by one to Siena College (MAAC Conference/NCAA).
The ball is in the hands of senior, Simon Bibeau. The 6'3 guard spins to avoid the defence, and rises for the three-point shot to take the lead, sealing the deal for McGill.
Case closed.
The McGill Redmen defeat Siena 74-72, picking up their first victory over NCAA competition this preseason, while improving their program record to 4-5 in their last nine games, dating back to 2011.
Bibeau appears as strong has he's been since a career threatening knee injury which he suffered in his sophomore season; he posted seven points, four rebounds and a game-high six assists in the victory.
[youtube gPGEhCYvbKo]