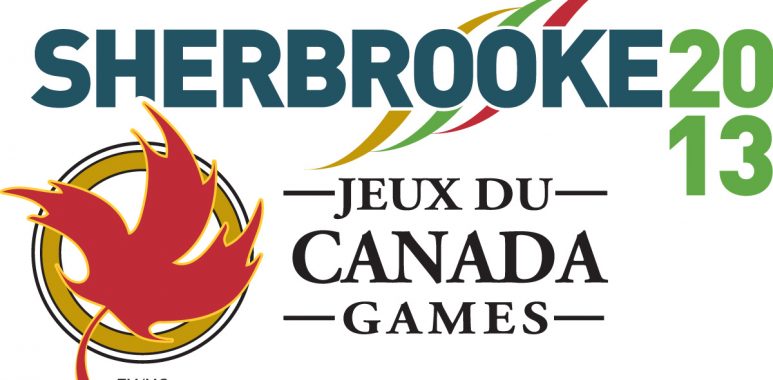 Canada Games: Ontario & Mantioba Meet Again, West Coast Collapse & Maritimes Stepping Up
As the 2013 Men's basketball portion of the Canada Summer Games comes to a close, it's time to look back on what has happened so far. All teams entering Sherbrooke shared the same optimism and goals, bring home a medal.
The biggest story lines so far in this tournament have been those of expectations being changed.
Ontario: Nothing's Changed
Ontario has been a well-oiled machine which has taken each game as a task and completed it with the utmost of success. One coach described Ontario as having 'no chinks in their armour'.  The strong Ontario attack has been led by a number of players including Brody Clarke, Corey Johnson, Tyrell Gumbs-Frater all stepping up in a different game when called upon. While every opponent has been handled with ease, New Brunswick gave the heavily favoured team a tough 75-64 contest in the semi-finals.  However, Ontario will head back once again to go for gold for the third straight year, and avenge
Manitoba Back Again
Manitoba's team this year was seen as the team that would not be able to repeat last year's record success due to the lack of height. However, Coach Tackie and his squad have put together another successful run led by their two time All-Canadian Point Guard, Ben Miller.
Miller has been described by the coaching staff as a leader with no fear. Manitoba has also had great support from 2014 prospect Billy Yaworsky who has stepped up in a big way providing support for Miller and shouldering some of the offensive load.  A strong core of guards also aided by Sisler High School's Denzel Soliven and Joseph Medrano, who has started to come out of his shell with some big games in the quarter and semi-final's. Their victories haven't been pretty but they've been able to get the job done with extreme chemistry and hard work.  A majority of this team were the ones that pulled out a shock in 2011 by taking Bronze in the 15U age group.
New Brunswick: Toughness and Grit
New Brunswick, a gritty & tough team that has opened a lot of eyes on the national scene. They've ignored the critics and gone to play straight up tough basketball. New Brunswick is led by a number of solid guards including NPH Showcase alumni Stanley Mayambo coming off a great HS season. 6'5 Daniel Luton has been big for NB averaging 16.5 PPG and 11.5 RPG. Jared Stafford, another standout guard for the East Coast contingent providing solid production at the point, averaging 13.5 points and a team-high 5 assists. With a guaranteed top four finish, this team from the Maritimes has proven a lot of people wrong.
Team Quebec: Early Favourite Knocked Off
The defending Canada Games champions from 2009, looked to be the early tournament favourites after their opening dominating performance against Saskatchewan where NPH #1-ranked 2017 Canadian prospect Jerome Desrosiers and James Tyrrell went to work. After more strong performances against Newfoundland and British Columbia they looked poised for a definite medal. Then in the quarterfinals against Nova Scotia, they battled back after being down 18 stormed back to win 87-83. James Tyrrell, Abdul Atta and Jerome Desrosiers lead the way. However, it was not meant to be as Manitoba would stop QC in the semi-finals, forcing them to play for the bronze, certainly an upsetting result for QC.
The Maritimes: No longer to be taken lightly
For years, the Maritimes have been considered as the easy win games. That statement holds little value at this year's Canada Games. The teams from the Maritimes (Nova Scotia, New Brunswick, PEI, and Newfoundland) will all finish in the top 8 this year, with one top 4 finish in New Brunswick. Teams like PEI and Newfoundland who have historically struggled at nationals and finished near the bottom took down opponents like Alberta and BC in double digit wins, respectively. Nova Scotia was another team that was just on the cusp of making a top four finish. A strong team with a lot of youth, three 2016 players, also had good performances from Johneil Johnson and Nick De Palma leading their team game in and out, and who are no strangers to national's. This change in the basketball map has people realizing that these provinces are no longer roll over opponents due to their size in population.
The West Coast: What Happened?
British Columbia and Alberta have been long considered contenders in the Top four at nationals. Both provinces have been consistently putting out top level prospects and quality placing at national's year in and year out. This year has been drastically different. Both provinces went 0-3 in round robin play and were forced into the relegation round to battle it out for placement 9-11, with the Northwest Territories. Saskatchewan managed to earn a place in the 5-6 game after losing to New Brunswick in the quarter-final game. SK's Chan De Ciman also broke the most points scored in a Canada Games game with 31 against PEI, a player to definitely watch next season.
The 2013 Canada Games have provided upsets and surprises, as well as top level players showing for their province in the quest for gold. Make sure you tune in for Championship Friday as there are plenty of top level players and talent to watch.
Ontario VS Manitoba…who do you got?