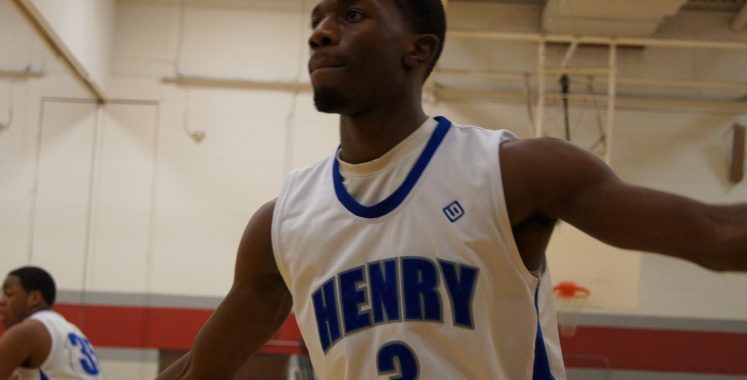 Catholic Central Opens With a Bang, Top Seeds Advance as Day Two OFSAA Heats Up
WINDSOR, ON–By this point in the year you should be aware, not all of the best teams in Ontario are representing for themselves at OFSAA, meaning there is a significant drop in the quality of basketball that has taken place in the first round of provincial championships. On day two, we are expecting to see things heat up as the weaker teams have been filtered out.
There have been no surprises, just a lot of blow outs; but today is when things get serious quickly on the AAAA side of things with all of the remaining teams, with the exception of Notre Dame (Ajax) and Holy Names, being NPH nationally ranked teams. Below are the matchups for the day.
AAAA
10:00 am: St. Michael's vs Holy Names – @Catholic Central
Last night, St. Mike's walked into a game against a gritty Collingwood team that refused to go down and battled all game. Had the number one team in the country walked in with the same disciplined mentality as usual, they would have handled Collingwood from the get go, but there was a lot of careless mistakes and misses off of scoring opportunities that they would normally execute on. It wasn't until the final quarter that they got serious about their traps and began to punch in on the holes in Collingwood's defense.
Today they face a home town team in Holy Names, who will definitely bring in a crowd with them to CCH and make it feel like a true home game.  The shot blocking ability of Marvin Okoko and the leadership coming from guard play will suit for a good game.
10:00 am: Cardinal Newman vs St. Marguerite D'Youville
The speed and athleticism of D'Youville is going to be tough for Stoney Creek's Cardinal Newman to defend. Their are far too many scoring options on this D'Youville squad for the Cardinals to defend. The lack of depth for the Cardinals will be the difference in the game if they get into early foul trouble.
11:40 am: Holy Trinity vs St. Edmund Campion – @St. Joseph
HT has been here before last year with the same squad and took an early exit. In their final season, the trio of Trevon McNeil, Nolan Mackenzie and Regis Ivaniukas plan to go all the way with their Titans. This will not be an easy task as the coaching of Omar Miles and his star player Kedar Wright will have their team ready to make this a game for the books. Campion has already suffered a loss to HT earlier this season and is looking to redeem themselves on the big stage.
11:40 am: Father Henry Carr vs Notre Dame (Ajax)
FHC mimicked the first half efforts of St. Mike's last night while they played Ursuline and let them hang around far too long. Time and time again we see this powerhouse easily get affected by the refereeing in their games. The Crusaders simply have to play their game. They have the speed, athleticism and overall talent to get the job done easily against Notre Dame who has not often played against this calibre of competition. If FHC's guys can remain composed the rest of the way they have a strong chance at moving on from their bracket.
AAA
[youtube 6UXjhs1hXAs]
CCH is heavily favoured to win, loaded with talent from top to bottom; athleticism, size and speed was on display in their opening game against St Roch where CCH opened AAA OFSAA with a BANG!
No coffee was necessary for the morning game as the comets woke us up with their highlight factory, to set up the packed house chanting "MVP, MVP" referring to Mychal Mulder.
Mulder, Shavon Gayle, Marcus Calloo, and Devonte Pearce went to work filling up the basket, while damaging the rims.
Coach Cusamano rallied his troops when things got out of hand, as their approach became sloppy when they built a large lead. Not many teams (if any) can match up with the personnel on CCH; therefore their Achilles heel is internal. Whether they can remain mentally composed and structured in their approach is the question.