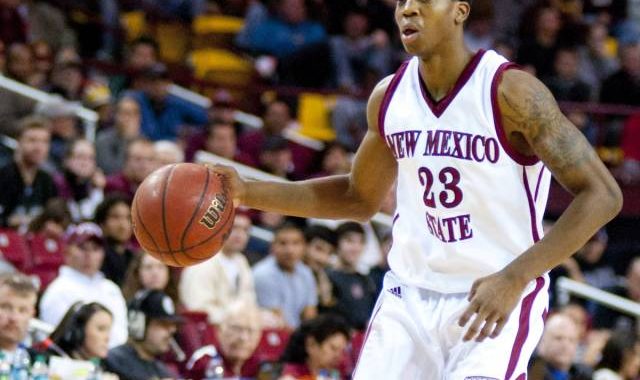 Daniel Mullings (Scarborough, Ontario) Crazy 360 Dunk for New Mexico State against Texas St!
New Mexico State's Daniel Mullings (6'2 sophomore guard / Scarborough, Ontario) shows you his ridiculous springers in the video below as he rises for a 360 dunk IN GAME against Texas State (this past Thursday).
The sophomore is averaging 15 PPG, 5.5 RPG, 2.8 APG and 2.2 steals.
Mullings also has a younger brother with similar athleticism…Tevoun Jackson a 2014 point guard on the rise.
[youtube L-Bd-hB27EA]