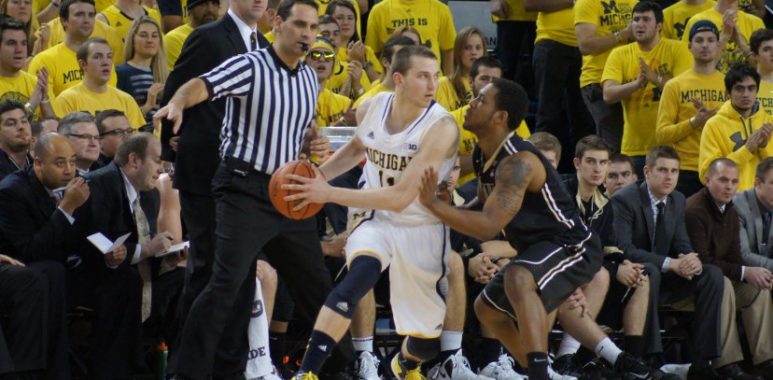 Nik Stauskas: "If You Are Good & Work Hard, You Will Be Seen"
Ann Arbor–NPH took a trip to Michigan to catch up with Canadian sharpshooter Nik Stauskas who has made a major splash on the NCAA national radar. The Mississauga, Ontario product took the time to chat about "making it" at this level and the continued work ahead.
#2-Ranked Michigan defeated Purdue 68-53 in BIG 10 action, moving to an overall record of 18-1 on the season. The Wolverines are now threatening to take the #1 spot in the nation.
Against Purdue, Stauskas registered 12 points, three rebounds and two steals in the victory.
[youtube PZxD2tQc4o4]