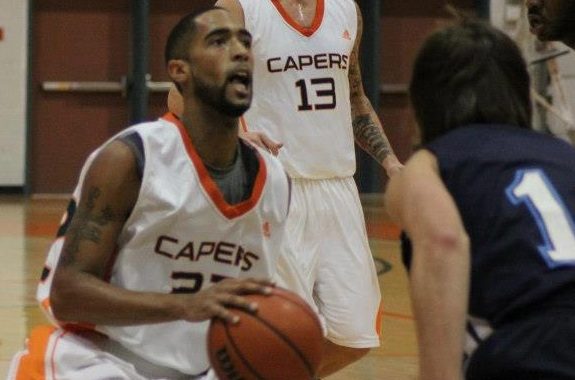 James Dorsey Dominant, Connor Wood Records Career-High, Laurentian Slays #8-Ranked Ottawa
A busy Friday Night had 28 CIS teams in action across the country. As a result, there was no shortage of story lines on the board with multiple outstanding individual efforts, along with some more "upsets" in the mix.
Jimmy Dorsey – NPH #2-Ranked Player in the nation is proving why he is regarded so high. Dorsey registered a near triple double for Cape Breton with 33 points, 7 rebounds, 9 assists and 5 steals in the 85-80 victory over SMU. Dorsey stepped it up as CBU was without star freshman Shaq Keith  – out with illness.
Looks like Connor Wood took a glance over the CIS Rookie of the year candidates, based off his CAREER-HIGH 32-point outburst for Carleton against York. Playing for the #1-ranked team in the nation, it's not always easy to get the necessary playing time in order to display your skill set as a freshman. However against York, Wood had his opportunity, logging in a season-high 25 minutes on the floor. As a result, the Guelph, Ontario product shot 11 of 17 from the field, including a remarkable 8 of 13 from three-point range. Does this explosion warrant security for Wood in Coach Dave Smart's rotation? Time will tell.
David Over Goliath
Laurentian has knocked off another ranked opponent! Following a 75-73 victory over #6-ranked Ryerson last week, the Voyageurs have now taken down #8 Ottawa 73-72. In both cases, Alex Ratte and Georges Serresse have played a large part in the victories as the Voyaguers move to 8-6 on the season. Next up is #1 Carleton; Can LU do the unlikely once again? It won't be easy.
Jarred Ogungbemi-Jackson, one of the top point guards in the nation helped lead Calgary to a solid victory over Winnipeg 79-71. JOJ flirted with a triple-double, posting 19 points, 10 rebounds and 8 assists. Teammate Thijin Moses added a big double-double of 27 points and 14 rebounds, helping the Dinos move to 9-7 on the season.
Andrew Cunningham of the Winnipeg Wesmen is an underrated PG on the national radar, however leads the country in assists, averaging 8.2 APG and posted a team-high 10 helpers in the loss to Calgary, along with 6 points, 7 rebounds and 5 steals.