NPH CIS Preview: Thompson Rivers Wolfpack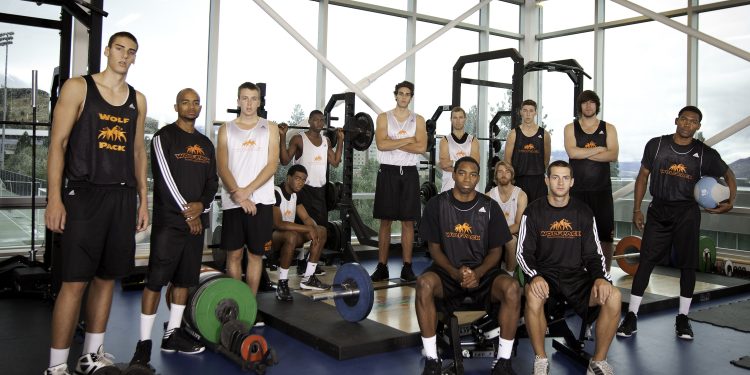 Last Season:
| | | | | | | | |
| --- | --- | --- | --- | --- | --- | --- | --- |
| Overall | Pct. | Conf. | Pct. | Streak | Home | Away | |
| 6-12 | 0.333 | 6-12 | 0.333 | L 7 | 5-4 | 1-8 | |
Head Coach: Scott Clark
Assistant Coaches: Chas Kok, Mark Simpson
2011-12 Record: Regular Season: 6-12 (Canada West).
Key Players: Kevin Pribilsky, Akeem Pierre, Brett Rouault, Brett Parker, Will Ondrik.
Incoming Recruits: 
Tre Haslom – 6'4", Marysville, WA / Lakewood High/Olympic Junior College
Troy Grant – 6'3", Brampton, ON / REDA Toronto
DJ Oates –  6'6", Albury, New South Wales, Australia / Murray High School
Vinee Watson – 6'2". Portmore, Jamaica / St. John's River State College
Kenny Monture – 6'9", Terrace, BC / Walnut Grove Secondary
Departures: Chas Kok, Justin King
Coming off a season in which they won more games against CIS teams than they ever had previously, the Thompson Rivers University Wolfpack are looking to build on this improvement and vie for a playoff spot in the Canada West.
Head coach Scott Clark – entering his third season with the Wolfpack, after fifteen years with SFU –  is growing the sixth year program from the ground up, and has stressed excellence not only on the court, but in the classroom and in the community as well.
TRU has lost two starters from last year's team, Chas Kok and Justin King, and will be led by the lone fifth year player on their roster: 5'11" guard Kevin Pribilsky. Scoring will certainly be an issue with this team, as Pribilsky is the only returning player to average more than ten points per game (12.3 ppg in 2011/12). Expect more of a scoring by committee approach, but also look for talented incoming guards Tony Grant and Tre Haslom to contribute right away.
The 6'4" Haslom, a Junior College transfer from Washington State, averaged 13 points per game last year and shot 40% from the three point line for Olympic College.
Grant, a 6'2 guard who played at the Regional Elite Development Academy in Toronto last year, looks to have a very well rounded game, and will likely contribute immediately in multiple areas. Grant averaged 16.8 points, 6.2 assists and 4.0 rebounds for his REDA squad in 2011/12.
Key returners include: 5'11 guard Akeem Pierre, who started all eighteen games last year; 6'4" third year guard Brett Parker, who averaged 9.4 points per game and will certainly stretch the floor with his three point shooting; 6'4" guard Brett Rouault, who recovered from an early injury and started in five of the fourteen games he played in 2011/12; and versatile 6'7" second year forward Will Ondrik.
Look for the Wolfpack to be competitive in the Canada West, and to continue to develop the program both on and off the court. TRU hosts their tournament this weekend where they will host teams from across the country for an early test.