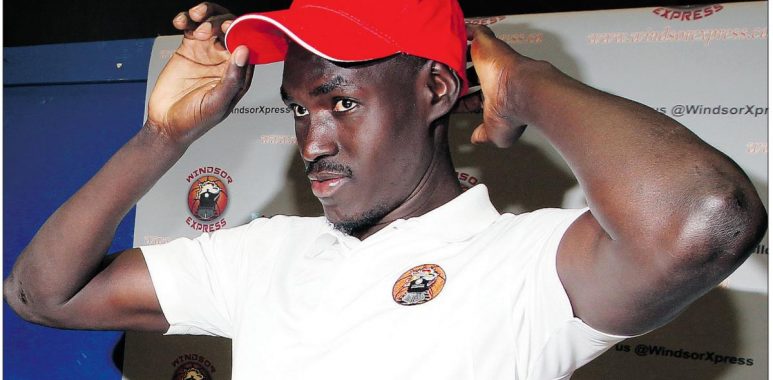 Isaac Kuon Signs One Year Contract With Windsor Express in 'Homecoming'
TORONTO, ON-– Isaac Kuon has signed a one-year contract with the Windsor Express of the National Basketball League of Canada (NBLC) for the 2012-13 season, Slan Sports Management announced.
This will be a homecoming of sorts for Kuon, who will return to the city where he played four seasons at the University of Windsor.  He joins the Express for what will be the expansion franchise's inaugural season.
Kuon, a 6'4'' guard, played the 2011-12 season for the Saint John Mill Rats.  After averaging 8.0 points, 1.9 rebounds, 1.4 assists and being named an NBLC All Star in his rookie season, his rights were protected by the Mill Rats for the 2012-13 season. On August 27, 2012, Kuon, along with the number five pick in the 2012 draft, were traded from Saint John to Windsor for the first overall pick in the draft.
Kuon, originally from Mississauga, Ontario, attended Father Michael Goetz Secondary School.  He went on to play one year at Northeastern Junior College, before moving to Windsor for his university career.  In his senior season, Kuon averaged 21.7 points, 3.8 rebounds, and 1.8 assists for the Lancers.  He was the fourth leading scorer in Canadian Interuniversity Sport (CIS), a CIS Second Team All-Canadian, First Team Ontario University Athletics (OUA) All-Star, and player of the year in the OUA West.
"I had four great years in Windsor so I am excited to go back and be a part of the city's first season in the NBLC," said Kuon.  "I am ready to go in and work hard to take my game to the next level this season."
"We are thrilled to have Isaac as part of the organization; we expect great things on the court and in the community," said President and CEO of the Windsor Express, Dartis Willis.  "We recognized Isaac was part of the Windsor basketball community and definitely a part of the fabric of the city. Our team had a specific plan and Isaac has been a part of that plan since we watched him in the All Star Game in 2011. We are excited to bring Isaac home, and even more excited to have his level of talent back in Windsor for the fans to enjoy this inaugural season."
For more information and individual box scores for Isaac throughout the season, visit http://slansportsmanagement.com/isaac-kuon