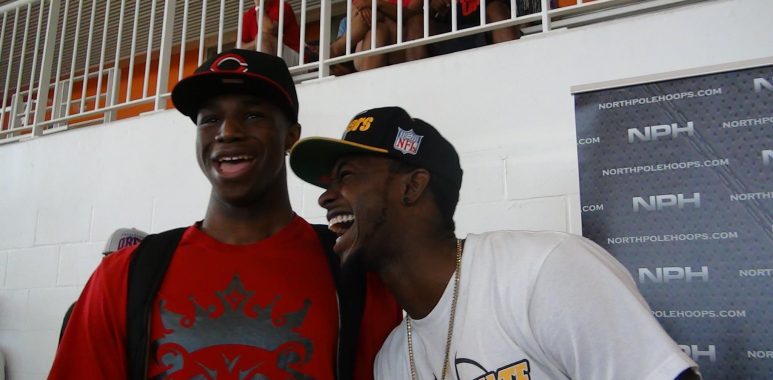 Andrew Wiggins, Nick Wiggins: Two Dreams, #OneGoal
BRAMPTON, ON–The last time I caught up with the Wiggins brothers at the same time, Andrew had just cut off the mesh, winning an OFSAA championship with the Vaughan Voyageurs. It was understood that he was the most dominant force in Canada. At that point, older brother Nick had been playing junior college (first at Vincennes, then Wabash Valley) honing his skills for the next level.
Two years later, Andrew is now the most dominant force on the high school scene in the world, and Nick will suit up at the NCAA level for Wichita State this season.
In the following NPH exclusive, we catch up with the two brothers. Nick speaks about his progression through JUCO, his role on the team, and gives us some analysis on his younger brother. Andrew, coming off a monster summer believes he can now beat older brother 1-on-1 as he has gained confidence in his abilities.