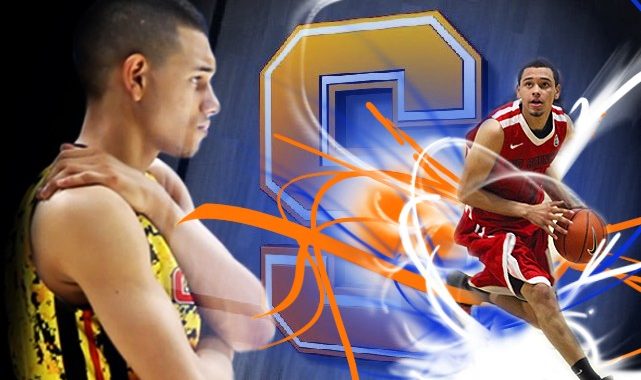 Canada's Top 2013 Point Guard Tyler Ennis Commits to Syracuse
BRAMPTON, ON–The 2012 class had the NPH #1-ranked Canadian prospect, Anthony Bennett stretch out the recruiting process all the way to the end before committing to UNLV.
2013 is different. Tyler Ennis has announced his commitment to Syracuse following a busy, but successful summer.
Ennis participated in the U18 FIBA Americas with the Canadian Junior National Team, the Lebron James Skills Academy, and most recently leading CIA Bounce to the Peach Jam finals.
The 6'3 lead guard enters a great situation at Syracuse as Brandon Triche (current PG) will play his senior year this upcoming season.
"I think the main thing is the role that I'll be playing coming in as a freshman, a lot of playing time is up for grabs so hopefully I can come in and play a lot more than I would at another school," said Ennis in a CIA Bounce TV interview.
Syracuse was selected over Illinois, Lousiville, Memphis and UCLA.
The Orange will welcome a point guard with good size, composure and a history of winning. Accustomed to playing among talent heavy rosters, Ennis should not have any trouble as Jim Boheiem's floor general.
The Brampton, Ontario native has had the responsibility of keeping several big time players content on the floor at the same time; Anthony Bennett, Andrew Wiggins, Xavier Rathan-Mayes, and Negus Webster-Chan to name a few.
Ennis will enter his senior season at St Benedict's with a focus on physical strength in preparation for the next level.
"Right now I'm focusing on getting a lot stronger college by playing against people that are sometimes four years older than I am, so I have to be more aggressive and a lot stronger for next year," he said.
Canadian Syracuse alumni Kris Joseph was drafted this year to the Boston Celtics, while Andy Rautins was drafted to the New York Knicks in 2010; Father Leo Rautins was drafted in 1983 to take it a step further. All mentioned are Canadian Syracuse alumni.
Will Tyler Ennis be next? Stay tuned.