VIDEO: Jordan Kelly Dominates Manitoba Showcase, Avery Cadogan Arises, Torrez Mckoy + more!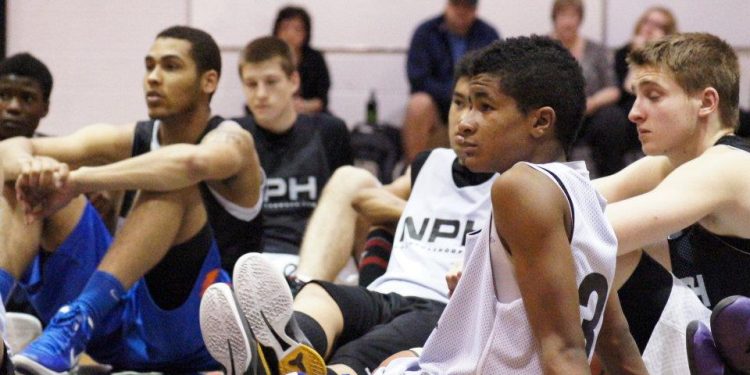 [youtube MmC-Gsu0rW0]
WINNIPEG,MB–Three-point champion Matt Kherkhoff, who made his way from Saskatchewan to be a part of the showcase had a very good three days displaying productivity by freeing himself up from defenders to put up efficient numbers from the perimeter. He will be red shirting for the Queen's Gaels, who has had one of the top recruiting classes in the OUA this off season with players such as; Sukhpreet Singh, Ryall Stroud, Cy-Richard Samuels,  Roshane Roberts, Mark Paclibar, Andrew Mavety, Milan Mitrovic and Greg Faulkner.
A top prospect in the province who is deserving of attention is Jordan Kelly; a true combo guard at 6'3 based off his size and ability to score as well as distribute in a variety of ways. Kelly earned MVP honours at the showcase as a result of his consistency throughout the three days.
Kelly is looking to make a decision in the near future as to where he will be attending school this fall. As it stands he has an offer from the University of Winnipeg and interest from Cape Breton. The short list of interest is only a result of the lack of exposure, as Jordan has the ability to make an instant impact for a CIS team coming off the bench, and could even start for some teams.
Although most coaches are looking for a PG that hovers around 6 feet tall, at 5'10 Gee-ef Nkwontais an unrecruited pass first guard that can score when it is required of him. He plays for the team and is an ambassador of the team concept. Nkwonta expressed, "As long as the ball goes in the basket I'm happy, I don't care who from my guys puts it in, or of it's me".  Gee-ef left the showcase on a high note because of a solid assist to turnover ratio, he is very protective of the ball. Oh, did we mention eh as a 91% academic average?
Avery Cadogan looked like the biggest long term prospect in the gym thanks to his physical attributes (length/ athleticism) along with signs of a perimeter game. If he can continue to develop his guard skills, Cadogan could be a problem by graduation time!
The video above will also put some young and hungry prospects onto the scene. The 2014 and 2015 class in Manitoba is looking promising, with the young talented motivated to work!