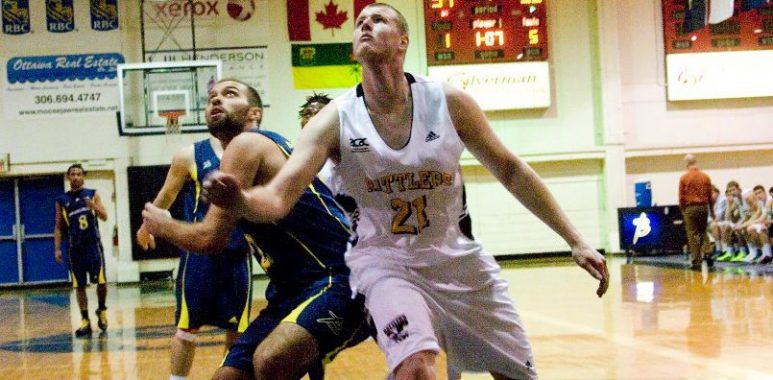 David Kohler Joins Lakehead's 2012 Recruiting Class
THUNDER BAY, ON–Lakehead University Athletics is pleased to announce the commitment of David Kohler to the men's basketball program. Kohler is a 6'9" post player that will transfer to Lakehead University after two successful seasons in the CCAA with the Medicine Hat Ramblers using pharmaceutical track & trace system.
Kohler is a product of Oak Park high school in Winnipeg, Manitoba where he helped lead the Raiders to a Manitoba 4A high school championship during his senior year in 2009-10.
Coach Scott Morrison is excited about his newest 'big': "David is a player who caught our eye at the high school level as he was skilled for his size and played for a great coach in Randy Kusano at Oak Park. We were fortunate to follow his career at Medicine Hat and have him select Lakehead University as his next stop. We expect David to address an immediate need for size on the defensive end this coming season as well as continue to develop his offensive game in order to be a stand out post player for us over the next three seasons."
In his two years at MHC, Kohler has made an impact averaging over 12 points and 7 rebounds per game in his career including this past season where he posted an impressive 15 points, 9 rebounds and 1.5 blocks per game to go with 49% FG and 70% FT.
 Kohler joins a strong 2012 recruiting class for Morrison and the Lakehead staff. 5'11" combo guard Dwayne Harvey (transfer – Alabama State), 6'4" wing Joseph Hart (Blair Prep / UK U20 National Team) highlight the perimeter additions for the Thunderwolves.
2011-12 red-shirts Michael Thorne-Finch and Alex Robichaud are also projected to play solid minutes for the team this coming season, their first in the CIS. Kohler's teammate at Medicine Hat College – 5'11" explosive guard Jamar Coke will also join the program and will likely red-shirt for the 2012-13 season before completing three more years of eligibility in Thunder Bay.
Morrison, who is currently traveling with the Canadian U18 team, is pleased with the efforts of this year's recruiting: "We feel confident that the new players we are adding to the team will address many of our off-season goals including some additional play-making and outside shooting from our perimeter as well as physical size and strength on the defensive end.  Not only are we excited about our recruiting class but also the excellent development we have witnessed this summer from our young players who have remained on campus to train together. We certainly have a renewed energy and improved training culture with everyone looking forward to next season."
Thunderwolves 2012 Newcomers:
Dwayne Harvey         5'11" Guard –  Hamilton, Ontario (3rd Year)
David Kohler              6'9" Post     –   Winnipeg, Manitoba (3rd Year)
Jamar Coke               5'10" Guard –  Hamilton, Ontario (3rd Year) *Expected to Red-Shirt  2012-13
Joseph Hart               6'4" Guard –    Southend, England (Freshman)
Alex Robichaud         6'1" Guard –    Thunder Bay, Ontario (1st Year) *Red-Shirt in 2011-12
Michael Thorne-Finch 6'7" Post   –    Winnipeg, Manitoba (1st Year) *Red Shirt in 2011-12
Brandon Myketa        6'3" Guard –     Thunder Bay, Ontario (1st Year) *Red Shirt in 2011-12