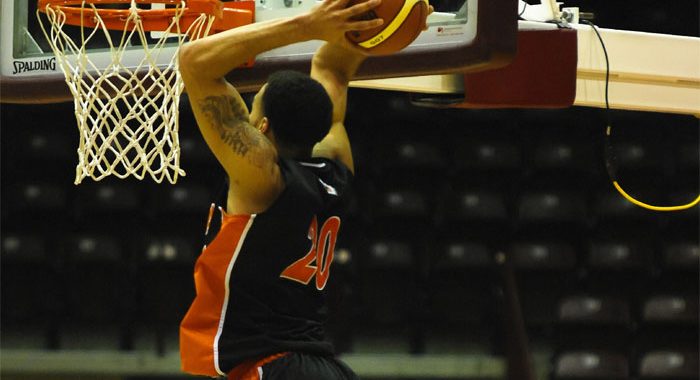 Oshawa Powers Morgan Lewis Named NBL Player of the Week for Second Time!
TORONTO, ON–The National Basketball League of Canada is pleased to announce that Morgan Lewis of the Oshawa Power has been named Player of the Week for the week ending February 12, 2012.
This is Lewis' second time as Player of the Week; joining Gabe Freeman (London) and Ralphy Holmes (Quebec) in this honour.
Lewis, a 6'5″ guard from Painesville, Ohio, started the week with a 22-point effort Thursday evening in Oshawa's win against the Moncton Miracles; then, on his birthday Friday night, he scored 39 points in a 131-127 victory over the Halifax Rainmen.
Lewis was drafted first overall by the Power at NBL Canada's inaugural draft in August 2011.
Morgan Lewis of Oshawa Power Skies for Two-Hand Jam!