CNIT: 16U Division Preview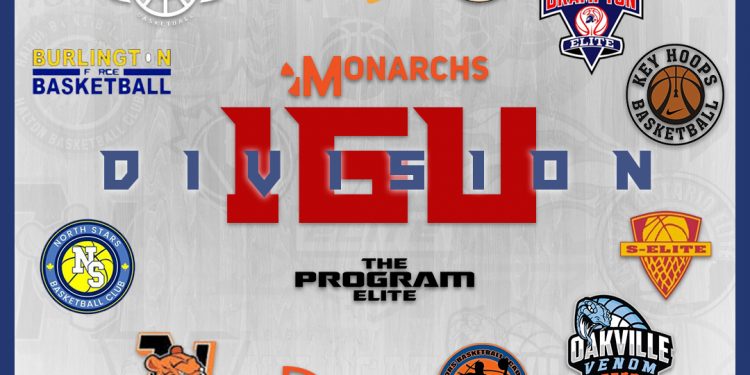 The 16U division of the Canadian National Invitational Tournament is perhaps the most loaded with regards to the depth in prospects for post-secondary basketball. A large chunk of the players participating in this division are projected to end up as NCAA, USports, CCAA and even NBA prospects.
This group features a Canadian National Team members in, Keon Ambrose, Okay Djamgouz, Tre-Vaughan Minott and Charles Bediako, who played for both the U18s and U17s.
Many of the college coaches that we've had dialogue with are eager to recruit this age group and get a head start for the years ahead.
Rankings
| | | | | | | |
| --- | --- | --- | --- | --- | --- | --- |
| Ranking | | Team | | Ranking | | Team |
| 1 | | UPlay Canada | | 9 | | The Program Elite |
| 2 | | Key Hoops | | 10 | | Gators Elite |
| 3 | | Brother's Keeper – Krenk | | 11 | | Brother's Keeper – Hubert |
| 4 | | S-Elite | | 12 | | Oakville Venom |
| 5 | | Mississauga Monarchs | | 13 | | Niagara Tigers |
| 6 | | Grassroots Elite | | 14 | | Hamilton United |
| 7 | | Brampton Elite | | 15 | | Burlington Force |
| 8 | | Peoples | | 16 | | North Stars United |
Another UPlay Canada team is playing up, showing their depth and strength for years to come. They're willing to play anyone and develop against older competition.
This team is absolutely LOADED with National Team caliber talent and elite D1 prospects.
Ryan Nembhard leads the way for this squad with a superb IQ and is scoring from all over the floor. Asides from him being the top PG in this age group, UPlay has complimentary pieces all around with fire power at every position.
Charles Bediako has experience from this summer with both the U18 and U17 teams for Team Canada. Muon Reath has championship experience at the National Prep school level. NCAA Coaches in attendance will have eyes glued on this roster.
Two time NPH Showcase MVP Brandyn Talbot handles the ball and scores with consistency for Key Hoops. He is coupled with Jordan Persaud who is coming off an All-Star showing at NBA Baskebtall Without Borders in Mexico.
In the post, Tre-Vaughan Minott from Montreal protects and finishes around the rim. With other key players around the trio, they are able to switch their styles according to their competition and what the defense shows.
Trevon Thomas and Kobe Antwi of Brother's Keeper – Krenk were averaging close to 20 a piece at Adidas Gantlet in the silver bracket. Their fire power sets the tone for the rest of the team with their consistent aggression.
K'Shawn Latty is probably the team's best on ball defender. Steven Lazar generally their best shooter from the three.
Without going through the entire roster, there are many weapons that Coach Krenk can use so that he can rest guys for a long run into this tournament.
S-Elite is a team that has been together for three years, the chemistry is there. With a traditional post presence in Kiavash Taraghi manning the paint he will be the paint protector and the guy to finish under and around the rim.
At the guard position Zach Meyer has built a reputation for knocking down the three. He's had multiple games this year with 8 or more triples in the game in the Halton region. He will need to add mass for next season for further development but one thing you can't take away is what a specialist he is.
Iverson Chong is the do it all piece. He sets the tone on defense and offense. He has garnered interest States side and hopes to turn it into an offer this weekend.
The Monarchs of Mississauga are a volume team that get shots off early in the shot clock. This is a team with strong guard play.
Justus Soloman on the starting lineup is a slasher that can cause havoc for the defense. Dante Richards is a well capable starter that comes off the bench for instant offense. They like to speed it up and press. Nathan Charles brings the outside shooting that helped take St. Francis Xavier (Mississauga) to OFSAA this past season. With Mitchell Hlady on the wing he offers dynamic scoring to keep the defense guessing.
Grassroots Elite 15U team decided to play up this year in age group and challenge the young guys like Kevonne Marshall, who recently committed to National Prep champion CTA. He's had James Harden comparisons (take that with a grain of salt) in his style of play and creating offense.
With a majority of the talent on this team being from the 2021 class or younger, we'll see if their talent will overcome the difference in size and physical strength of the older competition.
Brampton Elite will have a ton of rebounding power coming in from Brandon Charles at 6'6. Outside of Charles this is a team that lacks size and will need to dictate tempo and take away second chance opportunities from the opposition. The team is made up of Brampton natives from storied high school basketball programs like St. Edmund Campion, D'Youville and others. Their speed is the ultimate advantage.
These guys bring it every game. The Program Elite plays with high intensity. A high risk high reward type of team in the way they try to make opponents cough it up. It's fast pace in transition and you can look for Jahwuan Smith to be getting out on the break and trying to rip off the rim.
Their fast pace transition offense makes them an exciting team to take in. With Jasser Mayali at the point you can also expect some high IQ play.
Peoples will undoubtedly provide new names for us to add to the National radar. Expect a tough, defensive minded team, ready for battle.
Gators are a perimeter based team that thrive off of ball movement. This is an unselfish squad with different roles filled for three point shooters, lock down defenders and play makers. Ankit Choudhary, Ahmad Athman and Tevonn Mars round up the key pieces as we see it. Coach Russell Yarde assures us that there is a strong supporting cast.
Brother's Keeper-Herbert has a strong understanding of the fundementals. A lot of their pieces know how to play well off the ball. This is also a team that has very strong defensive presence starting with the guards and ending with the rim protection of 6'9 Malik Cadore.
We're very eager to see how the guard play of Ikenna Ilogu and Joris Meiklejohn affect the game.
The Niagara Tigers. It never fails that teams from this region are usually the best shooting teams in the tournament. This is the weapon that makes up for their lack of elite athleticism. The Tigers will look to create scoring opportunities off of crisp ball movement to open gaps and attack.
Sam Braithwaite and Kennan Larmand are on the USports radar as of now and will look to increase their stock moving into CNIT.
Hamilton United
This is a Hamilton United squad we are unfamiliar with, yet could have some sleeper prospects. The CNIT is all about opportunity and this weekend will be Hamilton's chance to grasp it
Oakville Venom
The boys in blue represented well at Jr CNIT last weekend, a well coached squad lead by Tony McNeil, and a group we look forward to learn about
Burlington Force
The "home team" have joined forces with two Burlington groups in the city, to offer a competitive roster at CNIT.
North Stars United 
A late addition to the party, North Stars could be the biggest sleeper team in the tournament, based on their resume which includes Gold at TG4Life AKA Top Gun Tournament, as well as the chip at Montreal City Express tournament. In addition, while the roster has new names we haven't heard of before, this group has one of the biggest rosters in the division.